C&T Auctioneers hold two specialist Doll, Dolls House, Teddy Bear and Juvenalia auctions a year in May and November always offering a wide range of pieces catering for all types of collector.  Leigh Gotch the department specialist is always available to advise clients and provide current auction valuations on single pieces or entire collections, our sales are always very well attended and with our international database of active clients are constantly achieving high market prices.
Dolls Houses and Miniatures
Popular with children and adults throughout the centuries these creations are a real picture of social living, early Dolls Houses from the 18th century are very rare and command high prices at auction, English Georgian dolls houses with their outstanding architecture usually made of mahogany can be a grand and imposing piece of workmanship, as can Dolls Houses from the first half of the 19th century, throughout the second half of the 19th century and into the 20th century dolls houses continued to reflect the style and tastes of their period with famous makers such as Moritz Gottschalk, Silber & Fleming, Bliss and Lines Brothers (later Tri-ang toys) all providing a large selection of Dolls Houses for an ever increasing market.
The interiors can be just as important and Houses with original papers and furniture will always sell for a premium although the greatest enjoyment with collectors can be the search for miniature furniture, ornaments and dolls house dolls to fill your house, the most popular and well know dolls house furniture is that produced in Waltershausen, Thuringia, German during the 19th century together with other German miniature furniture makers the range of styles and sizes available was endless.  Important English Dolls House furniture by Evans & Cartwright and German tinplate furniture by Rock & Greiner dating to the mid 19th century constantly sell well at auction.
Read more »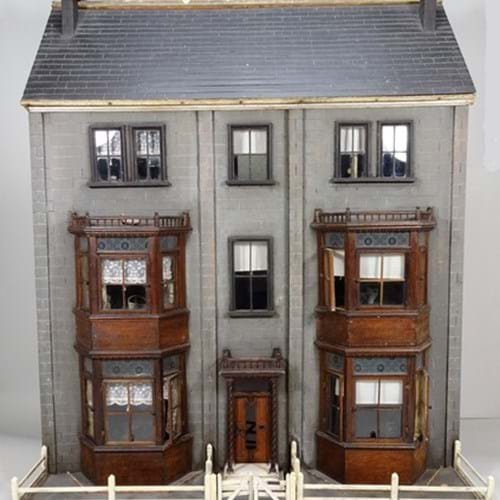 'Idaville' three storey wooden Dolls House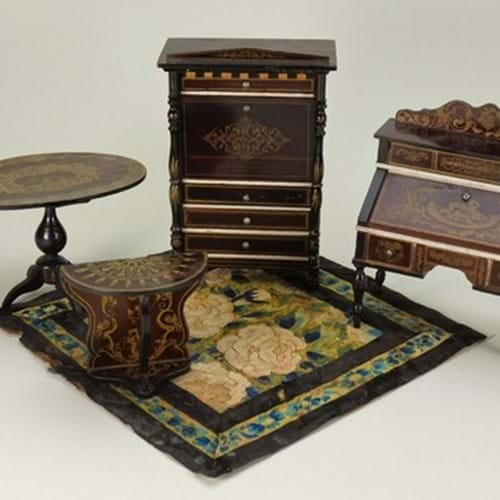 Waltershausen Dolls House furniture, German 1880s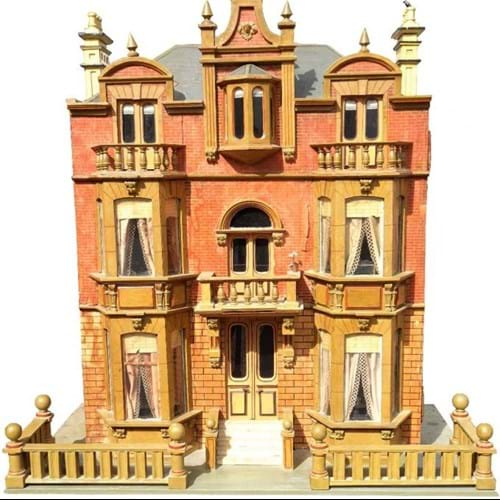 Moritz Gottschalk model 2248 Blue roof Dolls House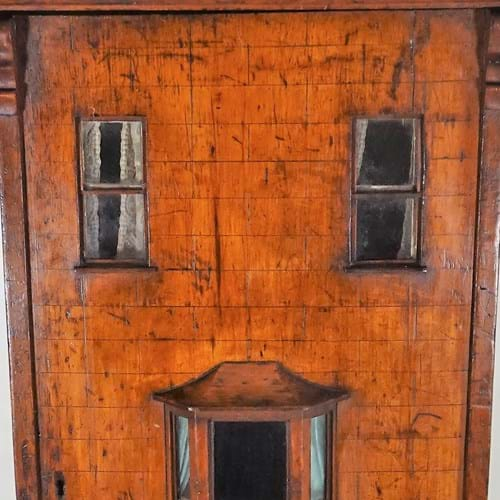 A fine walnut Dolls House, English 1820s/30s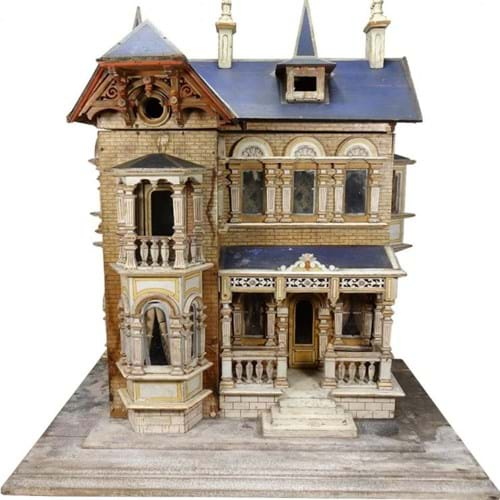 Moritz Gottschalk blue roof dolls house model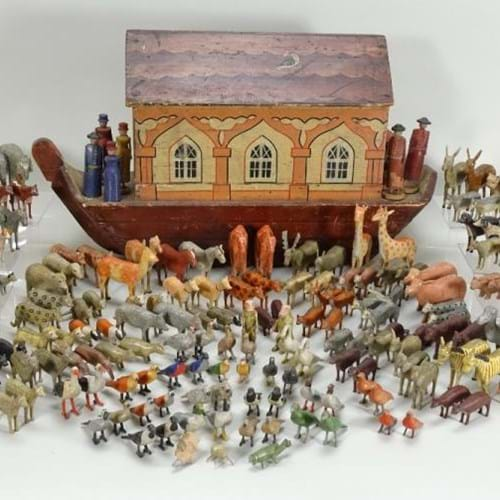 A fine wooden Noah's Ark and Animals,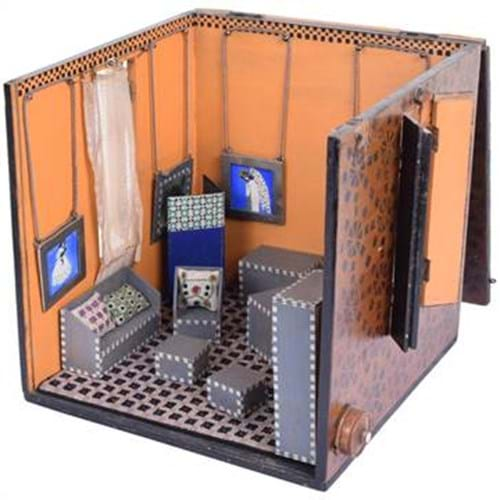 Miniature room set by Joseph Hoffmann&Koloman,1908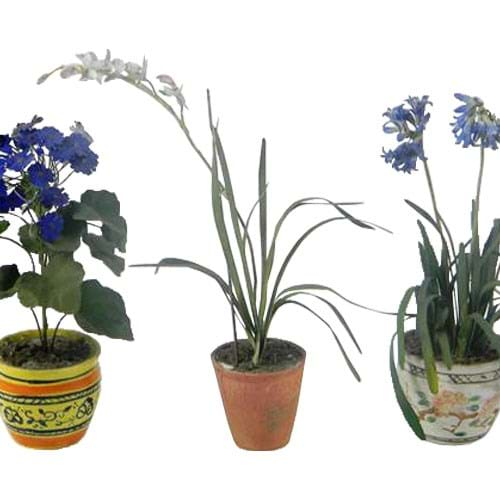 Beatrice Hindley miniature pot plants, 1920s.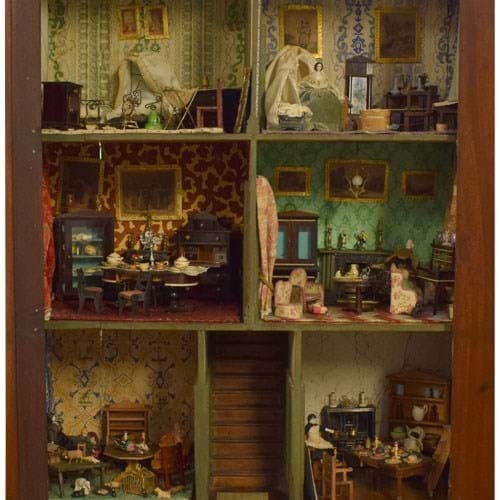 English Doll Cabinet with original contents,1820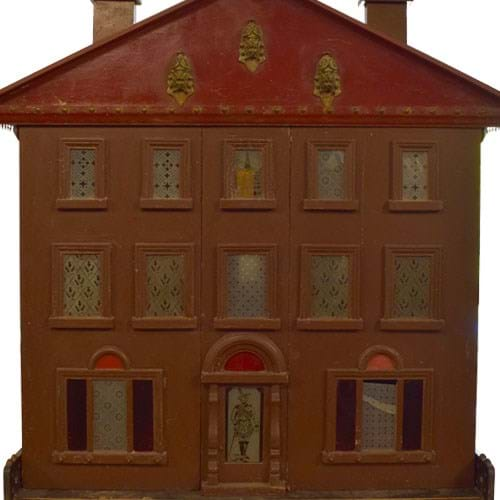 The Scottish Dolls House, circa 1890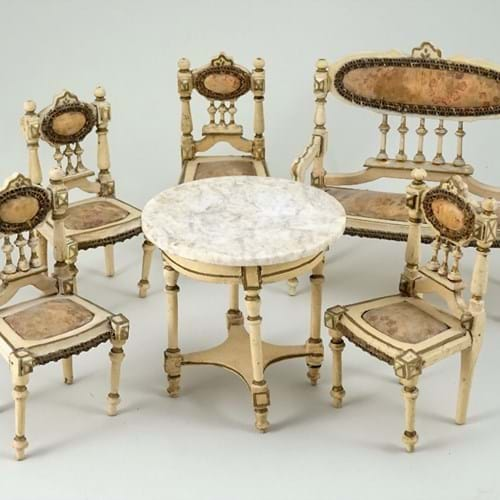 Dolls House chairs and table, Paul Leonhardt 1920s