C&T Auctioneers hold two specialist Doll, Dolls House, Teddy Bear and Juvenalia auctions a year in May and November always offering a wide range of pieces catering for all types of collector.  Leigh Gotch the department specialist is always available to advise clients and provide current auction valuations on single pieces or entire collections, our sales are always very well attended and with our international database of active clients are constantly achieving high market prices.
Early Dolls: Rare 18th century English wooden dolls especially examples in original condition are extremely sought after and constantly achieve high prices at our auctions, early 19th century German Grodnertal wooden dolls are very popular with collectors as are wax dolls, china and parian headed dolls from the first half of the 19th century.
Bisque Headed Dolls: Bisque headed dolls are perhaps the most popular with collectors with the most sought after being the fine French Fashion dolls 1860s/70s and Bebes of the 1880s/90s by famous Parisian makers such as Jumeau, Bru, Gaultier and Steiner. German bisque headed dolls play an important role in the development of dolls mainly starting in the 1890s with the affordable production of dolls from such well known manufacturers including Simon & Halbig, Kestner, Armand Marseille, Heubach and Kammer and Reinhardt but to name a few, the height of German doll design emerged in 1909 with the introduction of the Character doll with more realistic features often portraits of real children.
Cloth Dolls 1920s/1930s: Cloth and felt dolls became very popular in the 1920s/30s with Italian manufacturer Lenci paving the way in the 1920s with their finely produced dolls wearing superbly made and brightly colourful clothes which were marketed to both adults and children, often depicting famous film and stage stars of the period including Marlene Dietrich, Rudolph Valentino and Josephine Baker. English toy manufacturers such as Chad Valley, Deans Rag Book and Norah Wellings were also at the forefront of cloth doll production throughout this period.
Post war vintage Dolls: Barbie the most famous doll of recent times was first introduced by Mattel in 1958 the inspiration taken from Bild Lilli a German comic-strip character, both Barbie and Bild Lille were fashion ladies of the period, an extensive range of clothes, outfits and accessories where produced for Barbie and are highly sought after by collectors.  Sindy introduced in the 1960s also has a large following in today market together with Sasha dolls that realistically portray young children of the 1960s and 1970s.
Read more »
Depose Jumeau bisque head Bebe doll, Circa 1885
Simon & Halbig 862 bisque head doll, Circa 1890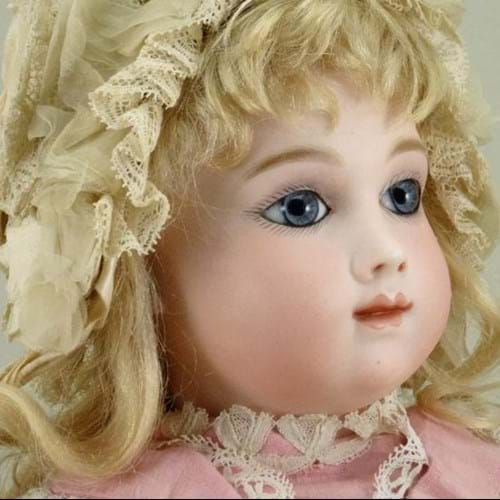 Rare A.T Andre Thuillier bisque head Bebe doll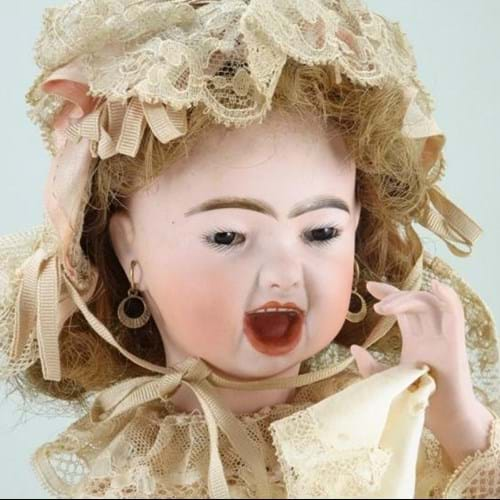 Lambert automata of 'Little girl with broken doll'
Rare pair of exquisite silk & leather Dolls Shoes
Fine George III early English painted wooden doll
A rare Lenci Nella glazed china figurine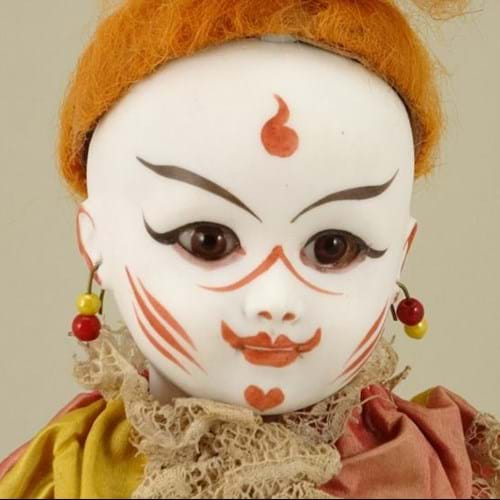 Steiner series B clown bisque head doll, French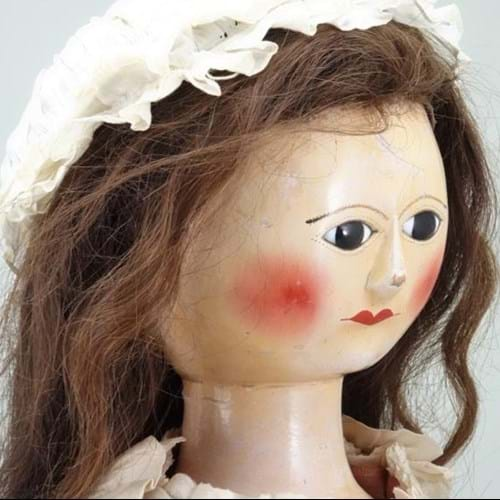 George III wooden doll, English circa 1770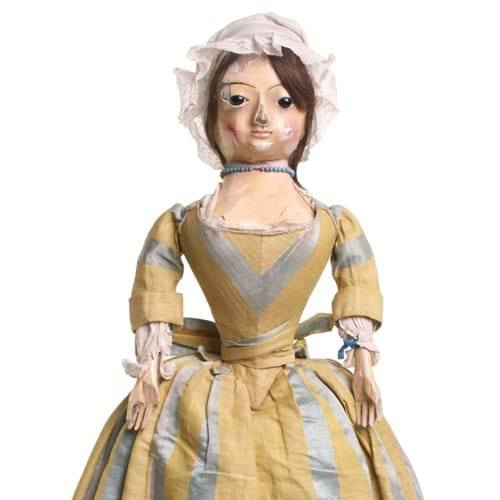 George II English wooden doll in original clothes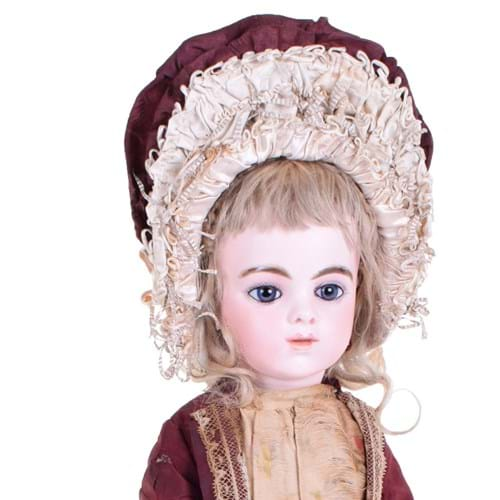 Fine French Bru Jne bisque headed Bebe, circa 1880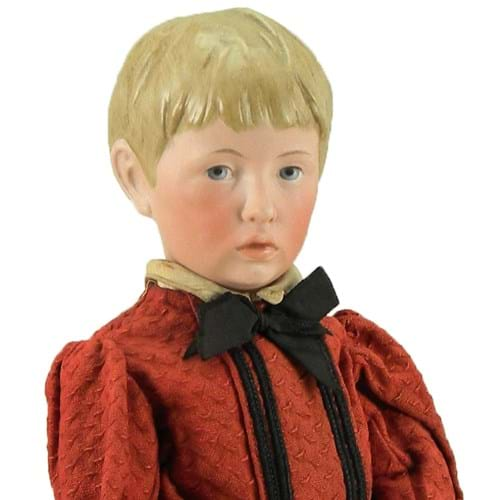 German Kammer & Reinhardt mould 102 character doll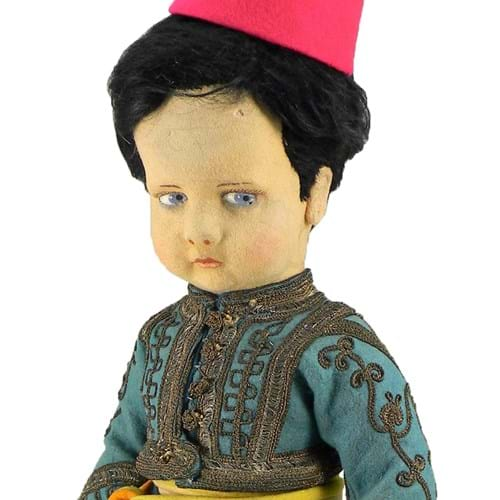 Lenci series300 felt doll,Original Turkish costume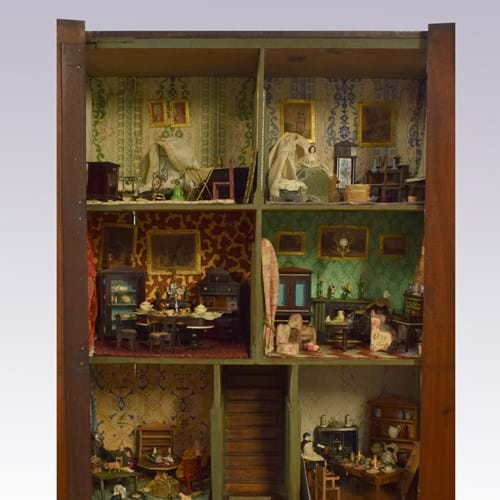 ENGLISH MAHOGANY DOLLS CABINET AND CONTENTS, 1820
0
1
2
3
4
5
6
7
8
9
10
11
12
13