This section of our auctions covers all sorts of tribal weapons and accessories. Most tribal items relate to the various tribes of Africa, Polynesia, South America, Fijian, Pacific Islands, Aboriginal etc.
In 2019 we offered for sale the Mick Woodfield Collection of Zulu Weaponry, this was one of the largest single owner collections of Zulu weaponry to be offered at auction in the UK. This auction stirred a lot of international interest from both private collectors and institutions, resulting in some very strong hammer prices being achieved.
One of the strongest areas of collecting in this field is that of the Pacific islands, with early carved war clubs and statues selling in their thousands. Other items which produce strong results at auction are tribal and fertility figures.
Zulu Shield & Weapons Grouping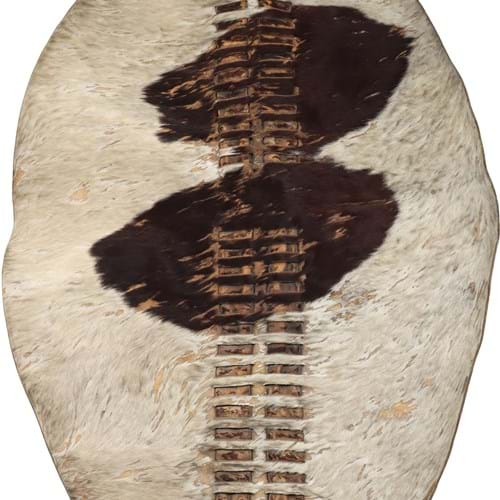 Large Zulu / Ndebele Cow Hide Battle Shield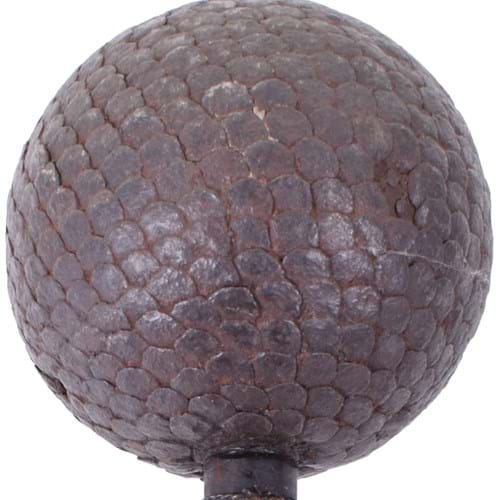 Zulu Executioners Knobkerrie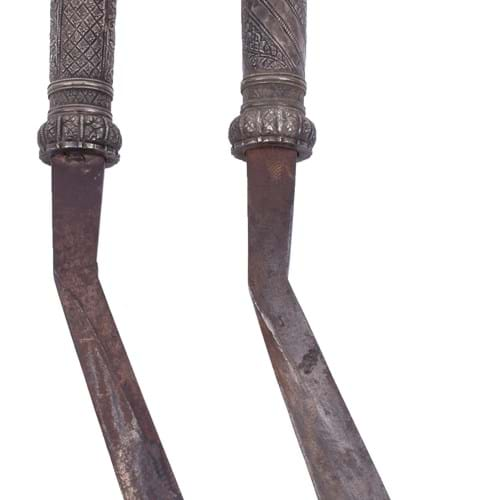 Two Unusual Malayan Parangs Latok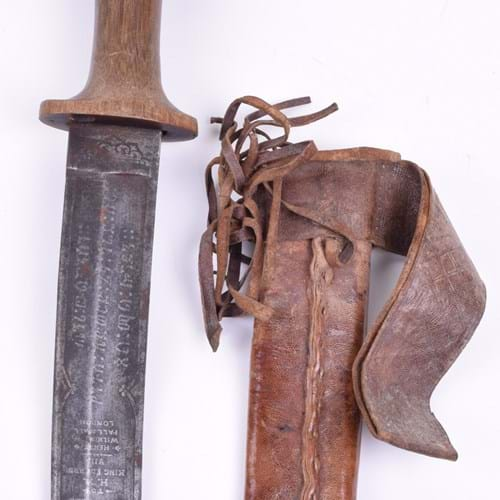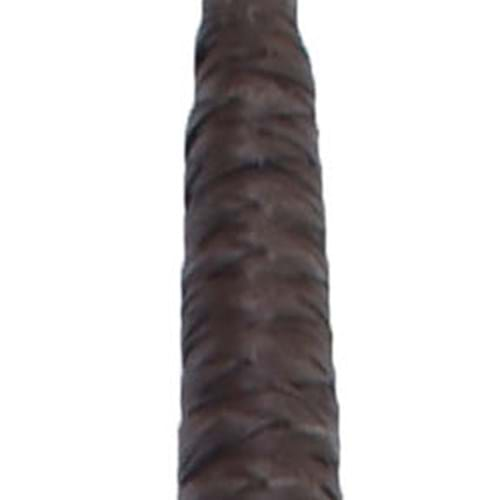 Anglo-Zulu War Battlefield Recovered Spear Assegai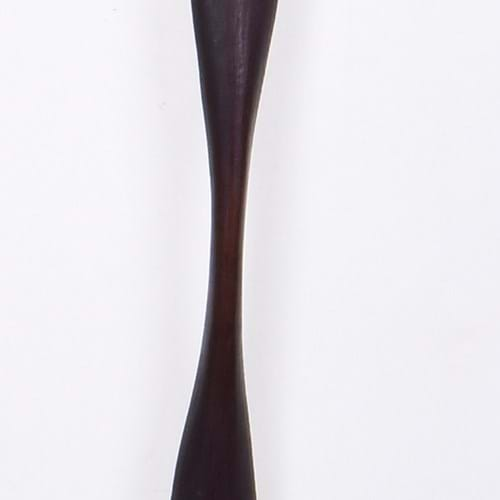 Andaman Islanders Long Bow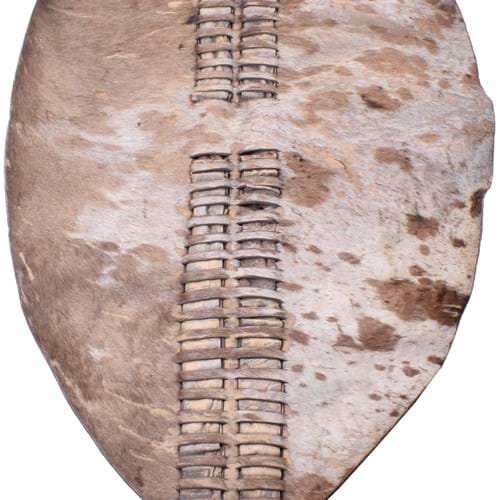 1870's Zulu Warriors Large Battle Shield Isihlangu