The collecting of guns goes way back to a time when most households in the UK would own a gun, especially in rural parts of the country. The gentry would often go on hunts or shooting trips. C&T Auctioneers and Valuers Ltd only offer Antique obsolete calibre guns or deactivated guns which hold the current up to date legal paperwork, so all are legal to own in the UK without license.
The guns we sell range from fine cased duelling pistols, Western style Colt revolvers, sporting rifles, iconic military issue rifles such as the Martini Henry and later deactivated weapons used in WW1 & WW2.
From time to time we do offer larger antique guns such as cannons, detailed models and accessories such as powder / shot flasks, gun cases etc.   
6 Shot 3.5mm Pin Fire Nickel Ring Pistol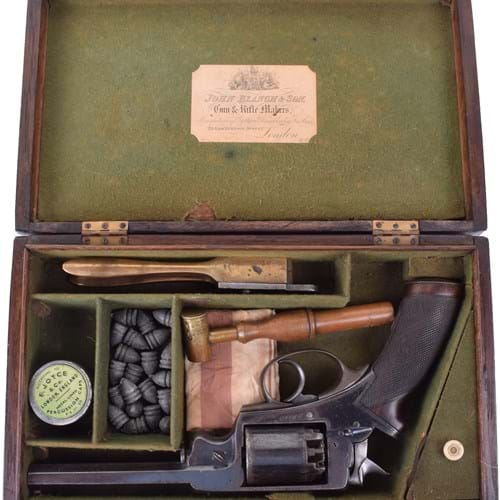 54 Bore Beaumont Adams Patent Percussion Revolver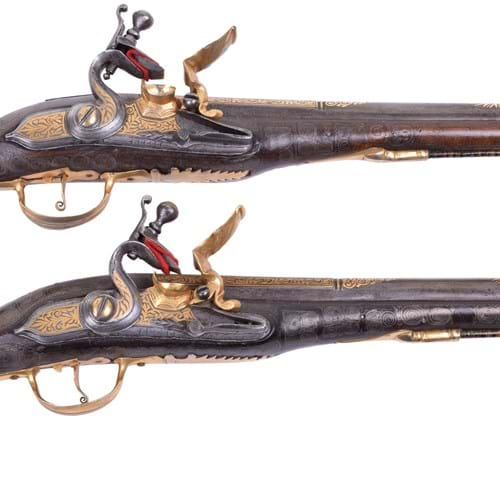 Pair of Ottoman Turkish Flintlock Holster Pistols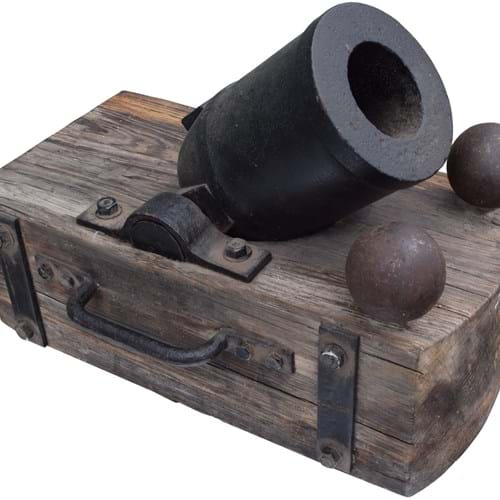 Ordnance 8-Pounder Iron Mortar by Joshua Walker&Co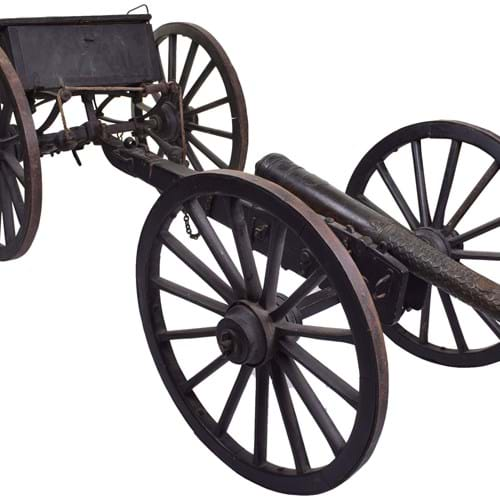 Ottoman / Turkish Saluting Cannon and Limber