The Zulu Wars Battles of Isandlwana and Rorke's Drift 1879
30/11/2019 | Matthew Tredwen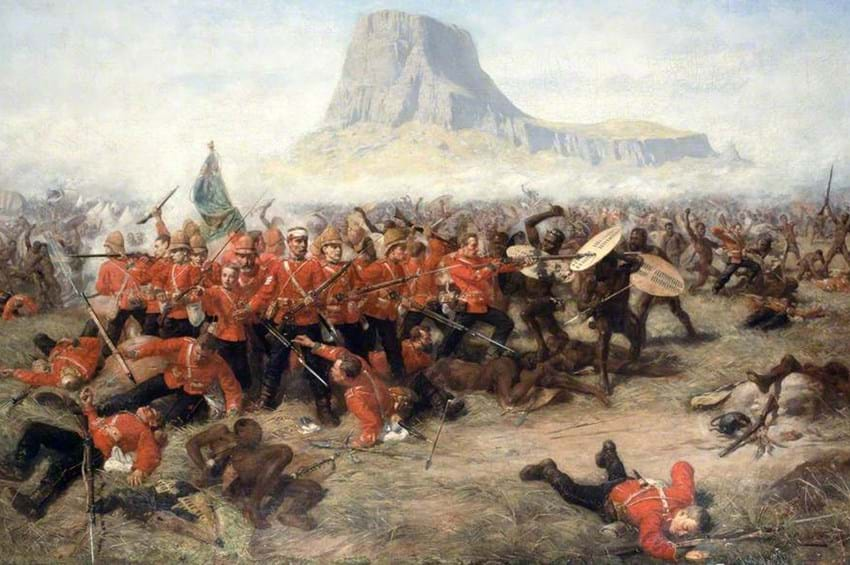 In January 2020 sees the 141st year anniversary since the battles of Isandlwana and Rorke's Drift in South Africa, the first major actions of the Anglo Zulu War.
The battle of Isandlwana sent shock waves through the British public as at this point was one of the worst British military disasters in history. With a large part of the British military force in Zululand being killed. It was the 24th Regiment of Foot, later known as the South Wales Borderers who took the worst of the casualties.
The following day a smaller force of men from the 24th Regiment of Foot, maintained the famous defensive action at the mission station, known as Rorkes Drift, earning 11 Victoria Cross awards in the process. The commanding officer of the action was John Rouse Merriott Chard VC, a Royal Engineers officer who was famously played by Welsh Actor, Sir Stanley Baker in the 1960's motion picture about the defence, Zulu.
The Royal Engineers museum in Chatham and the South Wales Borderers Museum in Brecon hold many interesting items from both conflicts.
Medals to men who were involved in these actions can fetch tens of thousands of pounds when offered at auction.