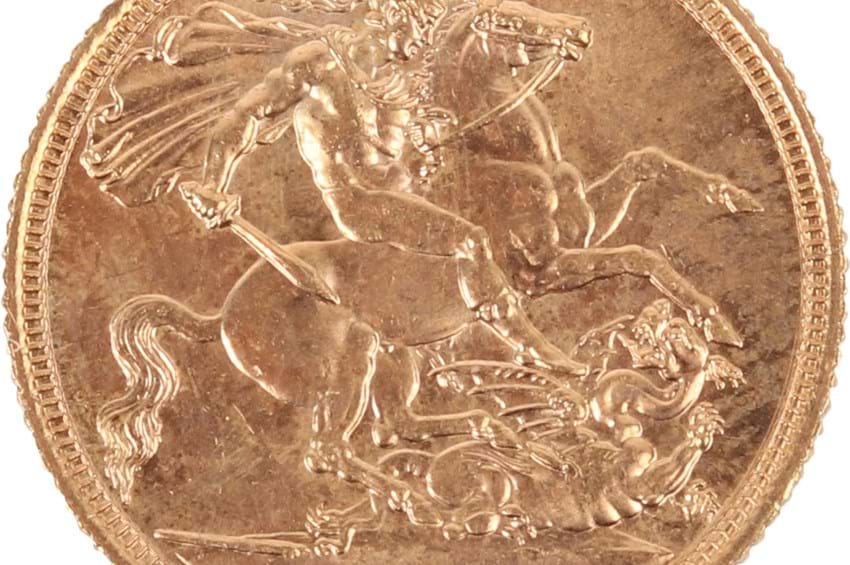 The gold bullion coin that we know today has origins deep rooted in the history of this
country. Long associated with gifts to dignitaries and even originally under a different name,
the Sovereign has seen many changes over the years.
The first English coin known as a Sovereign was in 1489 under the rule of Henry VII.
Weighing 15.55g it was larger and heavier than what we are familiar with today. The
existing gold coin known of the day was the Ryal, a coin that was about half the weight of
the new coin. Under later monarchs, particularly James I, other gold coins were issued until
the term Sovereign was eventually lost under the reign of Charles II. The accepted name for
a 21 Shilling gold coin was the Guinea, first used in 1668.
It wasn't until the Coinage Act of 1816 that Britain was placed on the Gold Standard and a
Pound (20 Shilling) was a given quantity of gold. It was the following year of 1817 that the
Sovereign coin was reintroduced and became the gold standard coin that continues to be
the gold coin of choice even to this day.
It was a coin that was circulated world wide and became so popular that Colonial mints
began striking. Starting in Australia the other mints followed, in Canada, South Africa and
India. The coin became so popular that inevitably forgeries started to appear. In particular
Beirut began striking copies in 15ct gold during the 1960's, difficult to spot to the untrained
eye.
The Sovereign is probably the most famous British coin export and has outlived monarchs,
revolutions, Empires and will continue to do so. The coin itself is no longer traded as a coin
but has become the benchmark for gold bullion investment coinage and is devoid of Capital
Gains Tax. It has even been issued to Special Forces troops during wars in the desert to bribe
locals if they get in to difficulty. It is still bought by collectors and investors alike and will
continue to drive the English gold coin market.