The Provenance - Frank James' 1875 Smith & Wesson 2nd Model Schofield revolver #5476
31/10/2023 | Matthew Tredwen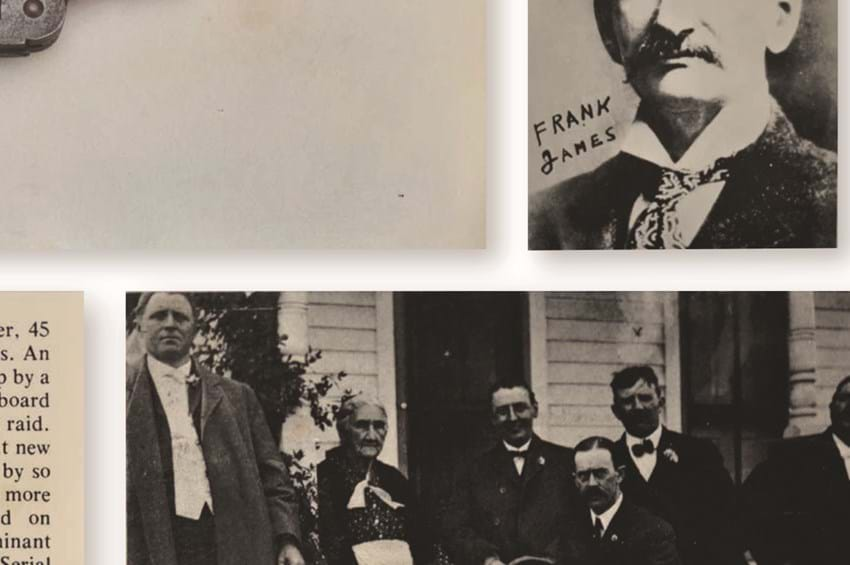 The revolver as identified remained with the Mr Ray until it came into the ownership of the world famous Stagecoach Museum, Shakopee Minnesota, where for many years, it hung prominently in the "Desperado Corner" of the famous gun collection. The Schofield and associated affidavit, together with a photograph of Frank James was displayed as exhibit 283, and ultimately illustrated in the book of the collection published prior to the collection was purchased in the late 1970's by three famous gun dealers of that area: Ray Saign, the late Dick Donaldson and Fred Fiet and broken up. The revolver is featured prominently on pp. 36 & 45 of The Stagecoach Museum Gun Collection book.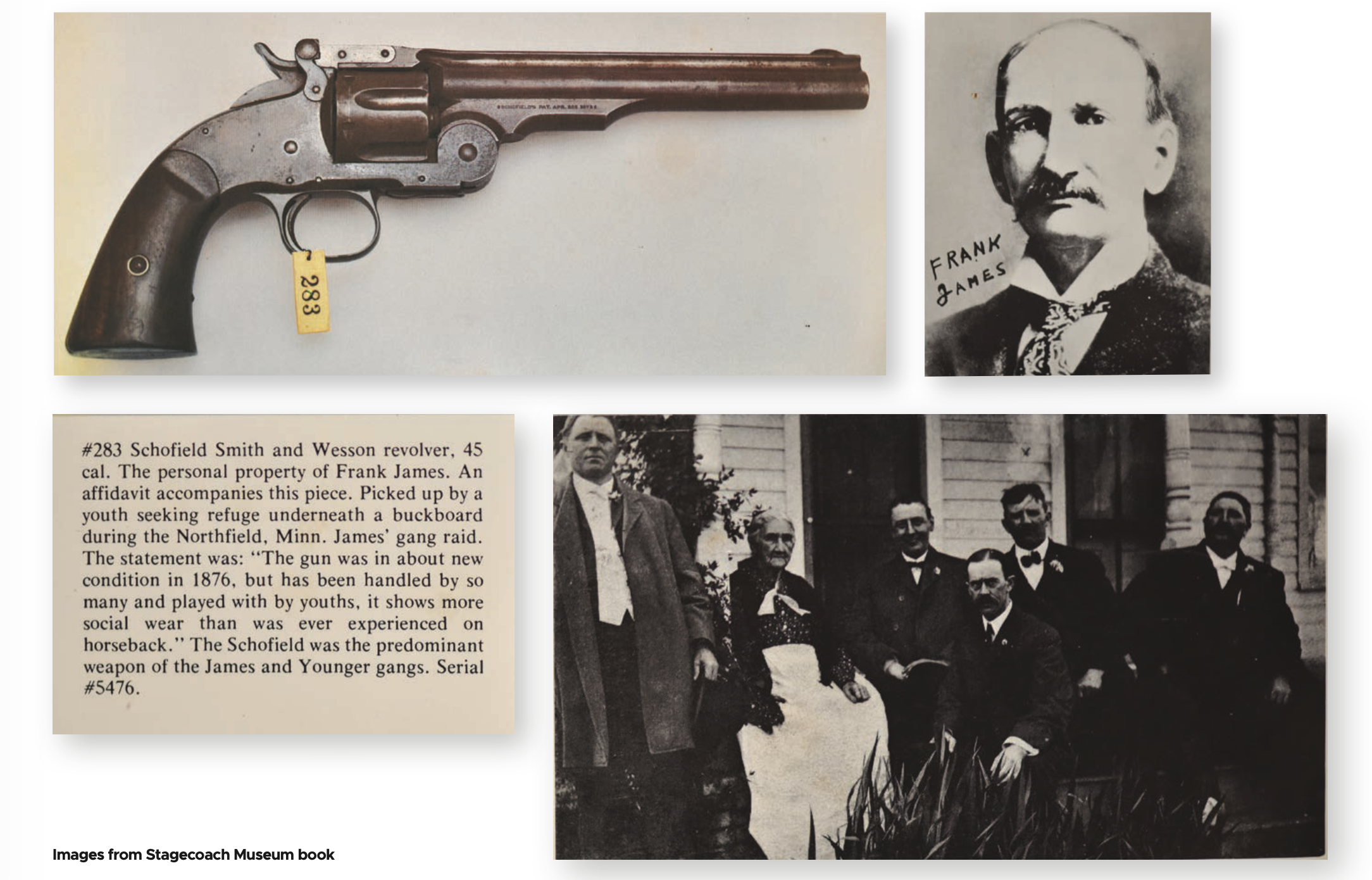 Following the dispersal of the collection, the Schofield 5476 and the supporting documentation joined the collection of Dr. Pat Wagner from San Antonio Texas . His collection and the Schofield were featured in the San Antonio Daily Star newspaper on Saturday 29th August 1987 along with extracts from the book and a picture of the Schofield.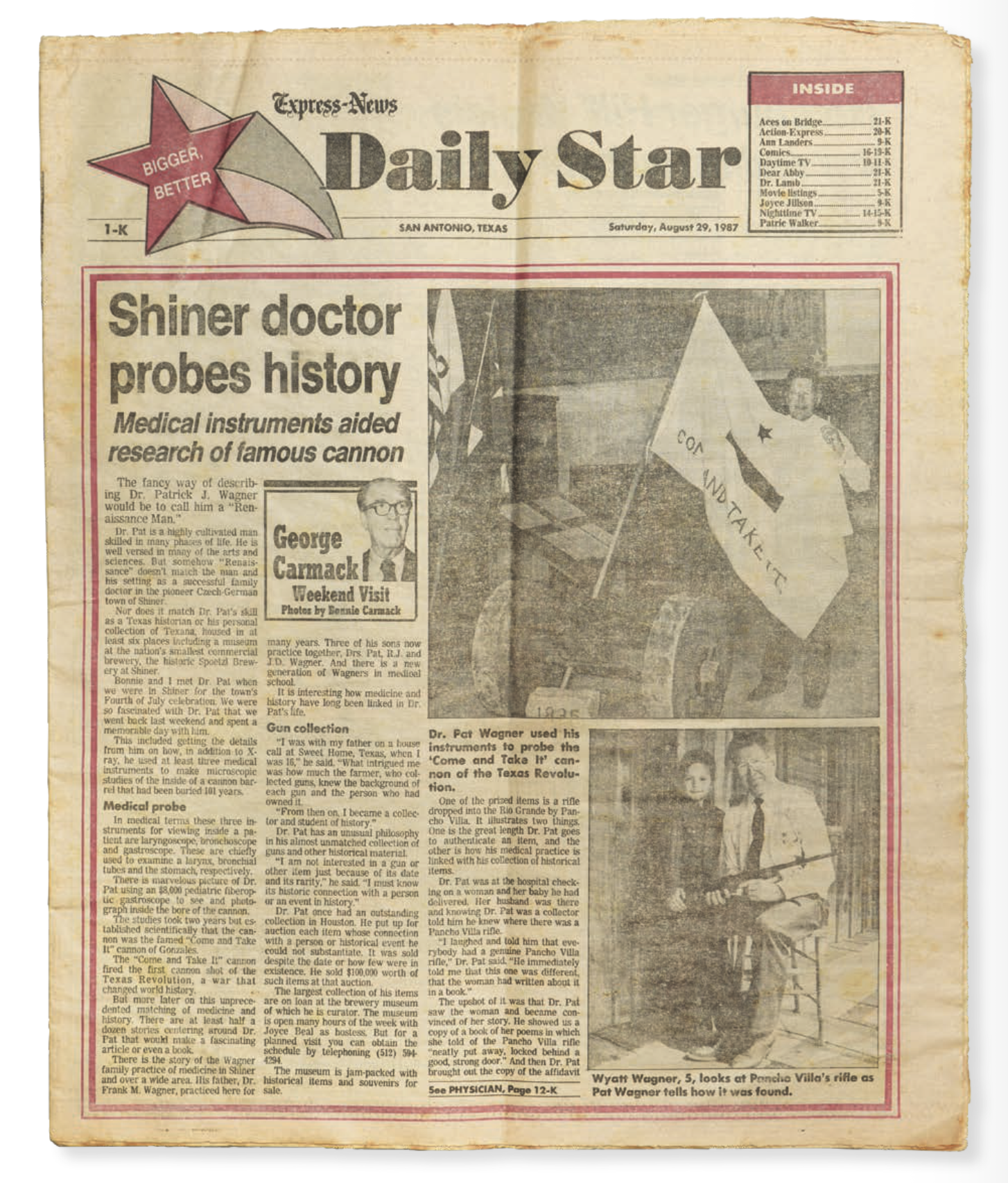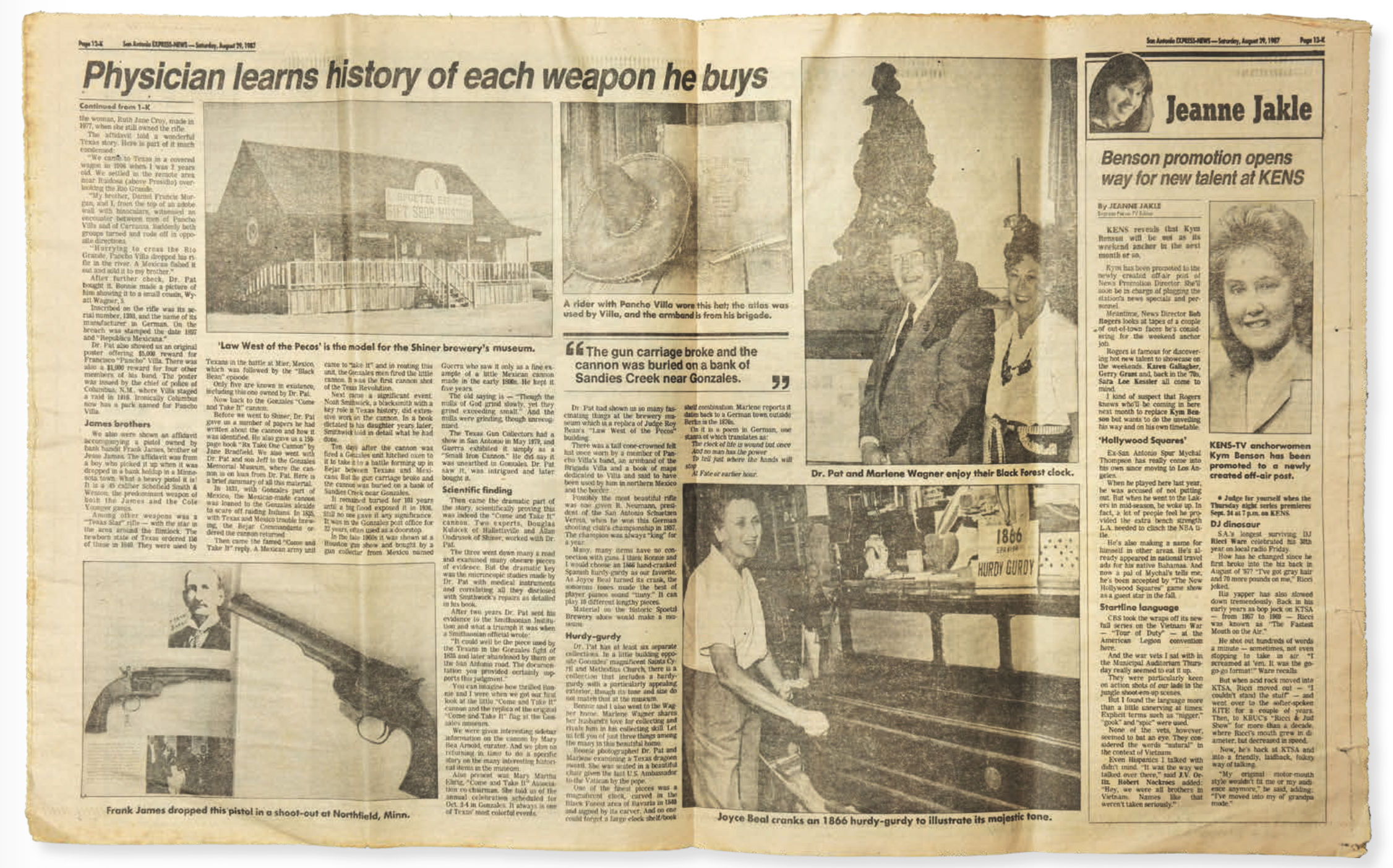 Following Dr Wagner's ownership, the Schofield and related papers were put up for sale by the well respected and established firearms dealer David Condon. David Condon is one of the oldest and most respected dealerships in the field. With over 100,000 antique and collector arms sold to-date. British collector David Gainsborough Roberts, and existing customer of David Condon, was contacted in the Spring of 1990 and offered the revolver and associated history for $60,000.00.
The Schofield was purchased by David Gainsborough Roberts in the Summer of 1990, and ultimately exported from the USA & subsequently imported into Jersey, British Channel Islands as confirmed by the Jersey Customs and Excise receipt. As an antique with no taxes due, it was entered at consignment value. The Schofield and associated documents remained in David's collection until his death in 2017, and was inherited by his brother Paul Roberts.
As part of the due diligence of the collection, David Acon was asked in 2020 to examine the antique firearms section of the Americana collection, due to the historic importance of the Schofield, based on his some fifty years of collecting and documenting military firearms he examined the Schofield with the benefit of the original archive material from the Stagecoach Museum together additional supporting documentation.
Letter to D.G. Roberts from David Condon: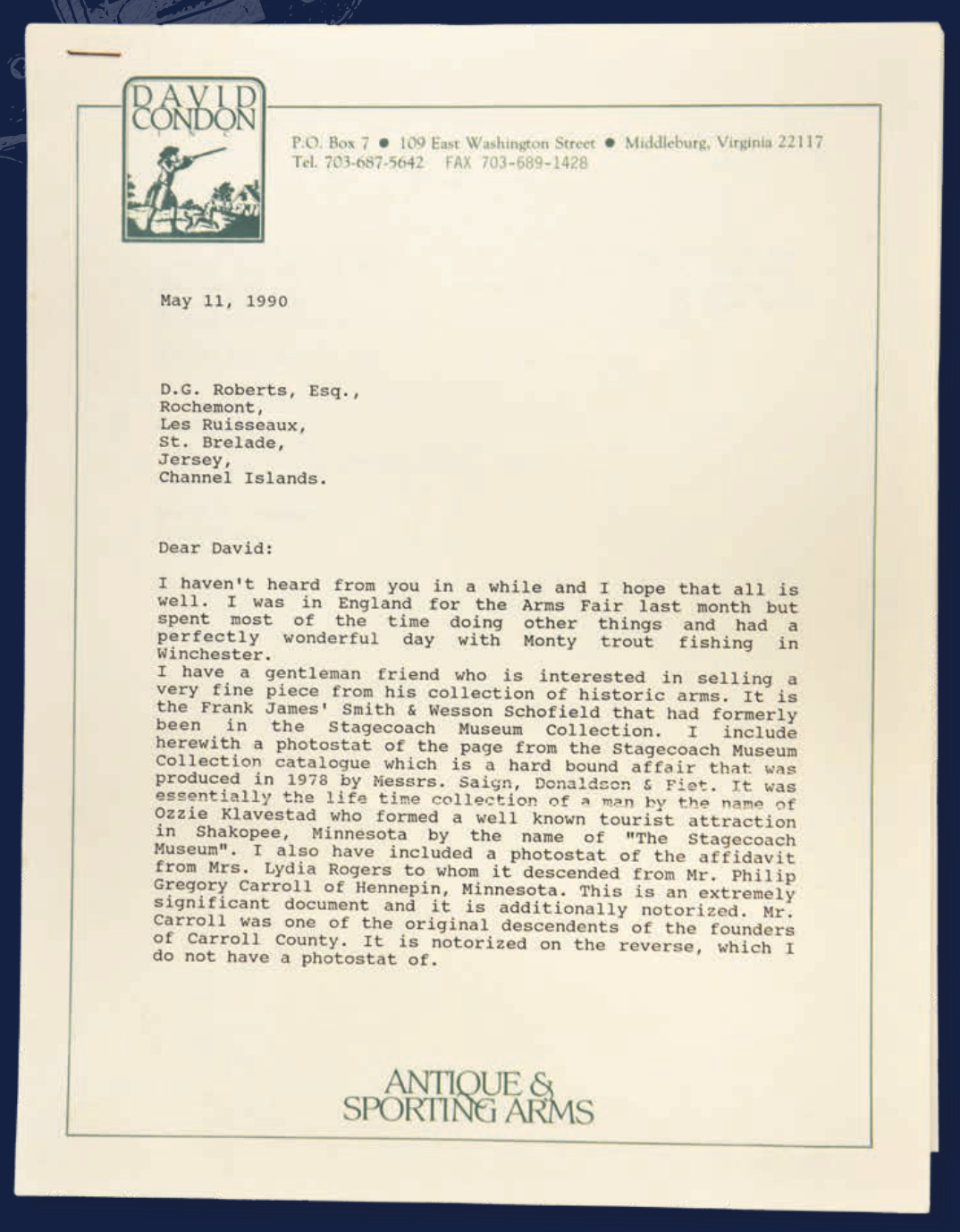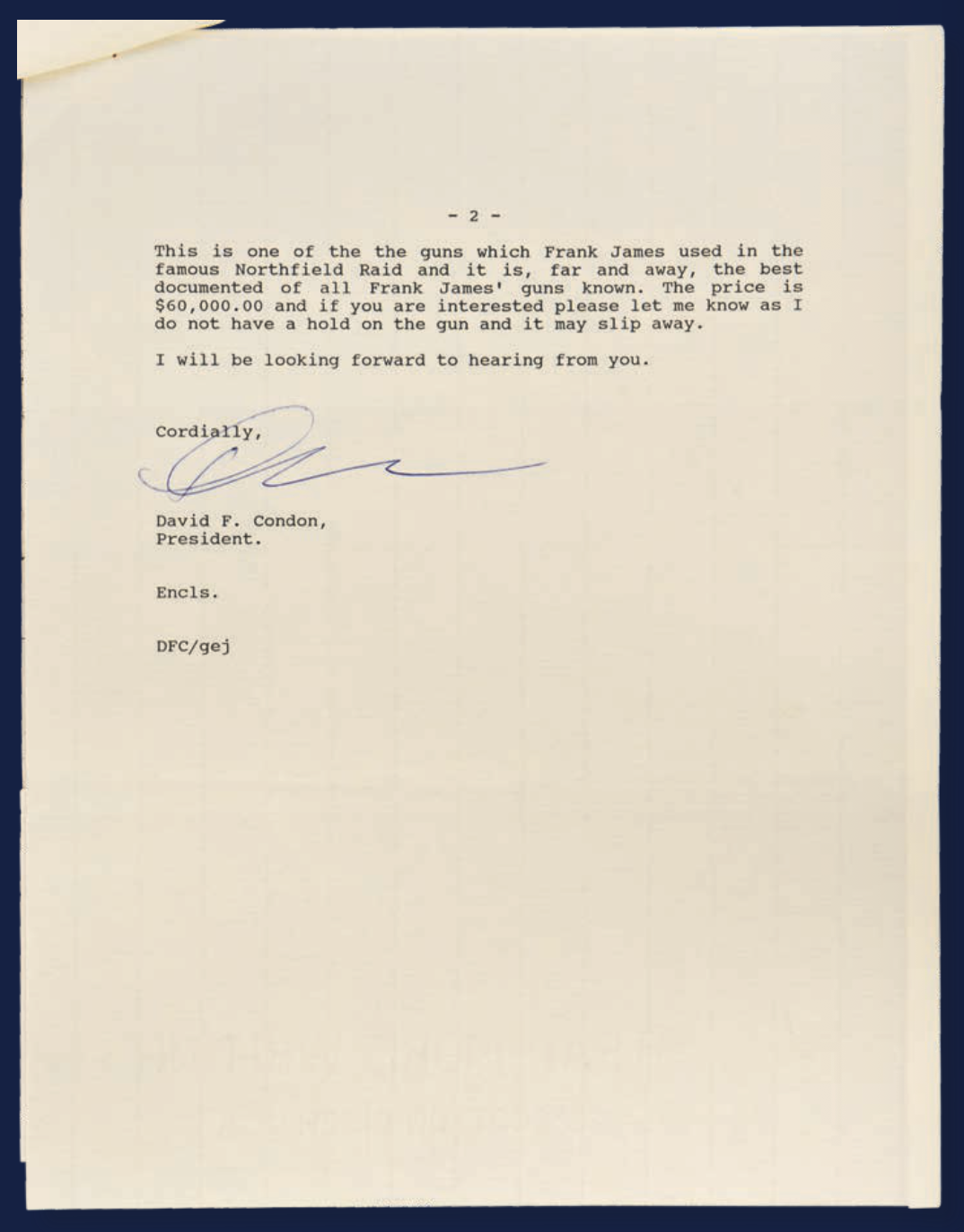 States of Jersey, Notice of Arrival documentation: