Rare Rolex GMT Master 1675 "Pepsi" Up for Auction
08/02/2021 | George Champ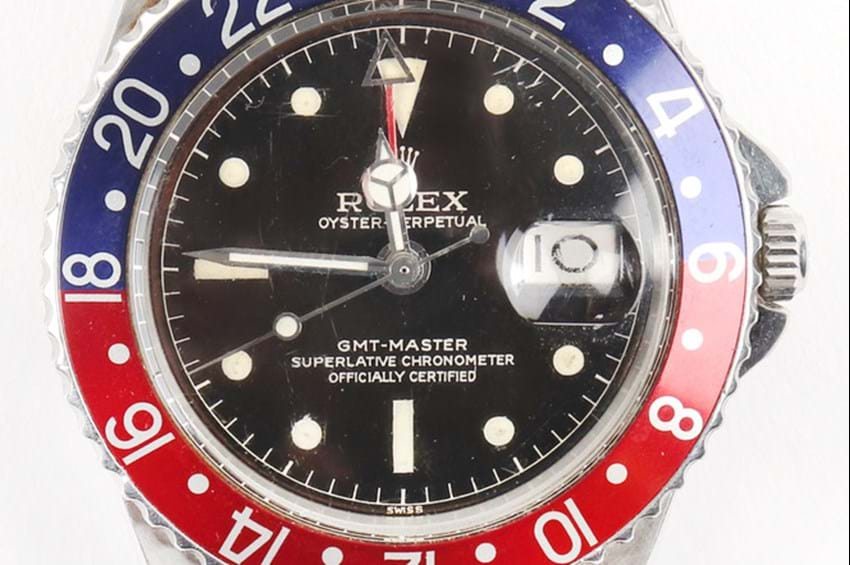 We are excited to be offering a rare and very sought after Rolex GMT Master 1675 "Pepsi" wristwatch from 1960 in our next Coins, Silver & Collectibles auction on 24th March. The market for watches is stronger than ever and it is watches such as these that drives one of the better performing areas of the auction world.
The GMT was launched in 1954 after the Transatlantic Airways company asked Rolex to create a watch suitable for their pilots. It was advertised at the time as being "the ideal watch for air-pilots, ships' captains, travellers and businessmen". It gained in popularity and has been produced continuously over the years with very little modification from the original model albeit for some variations here and there. This particular reference of 1675 was created in 1960 with the first GMT Master reference. 
With its famous red and blue bezel, it has developed the nickname "Pepsi" that has forged the must have requirement for any discerning watch collector. Join us at 10:30am on the 24th March and take your chance to join an elite group of watch collectors in proudly owning a rare and much sought after Rolex.