The name is Bond, James Bond. Gold Fingers to Snap Up Toy Car!
22/09/2021 | Glen Chapman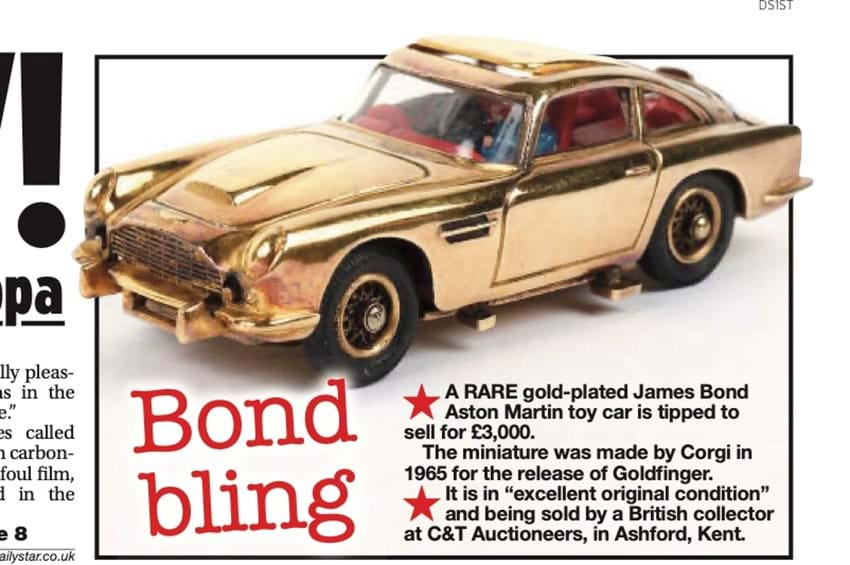 Last week saw our successful September Vintage & Collectible Toy auction, but there was one lot in particular that caught everyones eye!
Lot 215 being the toy in question hit headlines ahead of the much awaited release of 'No Time To Die'. The Rare Gold Plated Promotional Corgi Toys 261 James Bond Aston Martin D.B.5 hammered at £2,800. The miniature was made by Corgi in 1965 for the release of Goldfinger.
Nearly six years have passed since the release of Goldfinger, and with No Time To Die being Daniel Craig's last Bond – ushering in a new era for the franchise - it is safe to say 007 will forever be Britain's deadliest and most beloved weapon. 
Click here and here to read press coverage of lot 215.