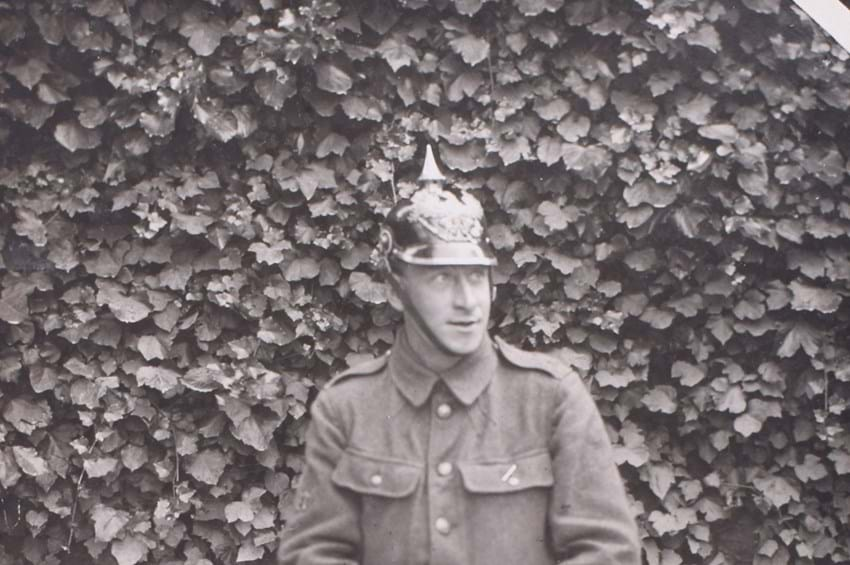 Souvenirs from the battle fields of WW1 have been sought after ever since the campaign took place. Many original wartime period photographs show allied troops showing off items they had taken from German prisoners. Many soldiers seeked famous items such as the German Pickelhaube (spiked helmet), Iron Cross medal, Luger pistols and shoulder boards / epaulettes.
It was common practice for allied troops to capture German leather belts and they would then mount various badges and insignia found on the battle field on these belts, these were nicknamed "Hate Belts"
In 2018 we were tasked with selling the collection of the late Michael Baldwin. This was one of the finest collections of WW1 militaria to ever be offered at auction. As a result the auction attracted a lot of interest globally with many of the items selling for double in not triple the pre-sale estimates.
The fascination with WW1 has continued to grow and grow, with the turning of the 100 year anniversaries of the beginning (2014) and the end (2018) of the conflict, we have seen a large upturn in the prices achieved for quality items from all the combat nations which took part in WW1.
We are always looking to offer single items or entire collections of WW1 artefacts at auction.