Aviation Pioneer Thomas Sopwith CBE Trophies Coming to Auction in July
08/06/2020 | Matthew Tredwen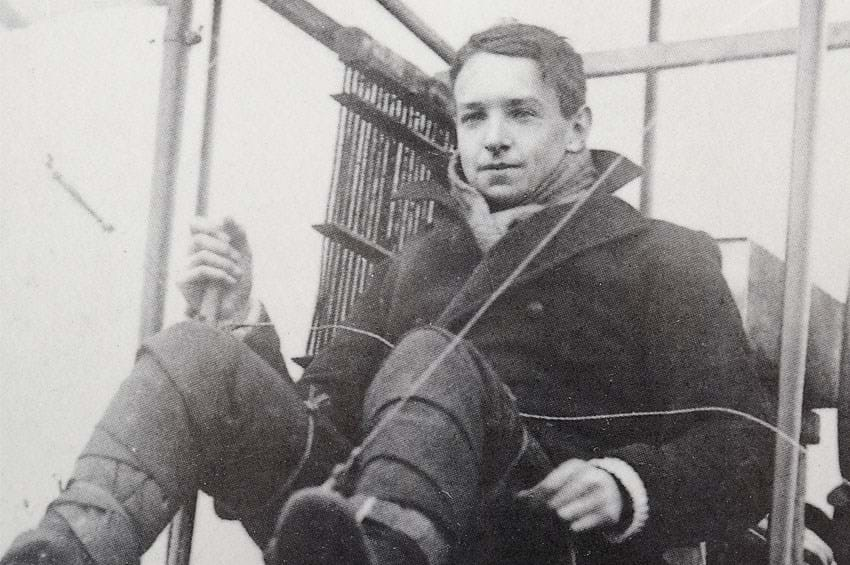 Aviation Pioneer Thomas Sopwith CBE Trophies Coming to Auction in July
C&T Auctioneers and Valuers specialist Tim Harper was delighted to recently get a call for a valuation of some silver trophies that had been found when a property was cleared. To his amazement these trophies turned out to relate to one of the most famous early aviators, Thomas Sopwith. 
The first trophy was presented by the Aero Club of New York, engraved "Bomb Dropping Contest Won by T.O.M.Sopwith at  Nassau Boulevard Aerodrome" This handsome trophy manufactured by the famous firm of Reed and Barton of Massachusetts (producer of the Oscar statuettes) is believed to be of silver gilt and measures some 22cms x 19cms and carries their name on its base together with the number 394 and "gilt". The Nassau aerodrome in the United States closed in 1912 and Tommy Sopwith won the award there in the previous year in July 1911, whilst flying his new Howard Wright Biplane and which he wrote off shortly afterwards.
Second trophy is a fine quality silver aircraft model with presentation plaque, "SIR THOMAS SOPWITH CBE.HON. F.R.A E.S. BY HIS COLLEAGUES IN THE HAWKER SIDDELEY GROUP TO COMMEMORATE THE FIFTIETH ANNIVERSARY OF THE GRANTING TO HIM OF THE ROYAL AERO CLUB'S AVIATOR'S CERTIFICATE NOVEMBER 22ND 1910" Tommy Sopwith aquired his Royal Aero Club Certificate in 1910 (no 31) at the age of 22 and at the time his aircraft was a Howard Wright Biplane in which he established two British  aviation endurance records ( The first on the 26th November 1910 by flying 107 miles in 3 hours 2 mins in his Howard Wright Biplane. Another by making the first cross-Channel passenger flight.) Later in December 1910 he won £4000 for the longest flight from England to the Continent in a British built aeroplane (169 miles/ 272 km) in 3 hours 40 mins. He used the prize money to set up the Sopwith School of Flying at Brooklands.  It is this aircraft which, expertly crafted in silver and provided by Skinner & Co, 35 Bond Street London, Silversmiths (whose name appears on the underside of the base), was presented to him in 1960. Tommy Sopwith's original company, the famous Sopwith Aviation Company eventually became Hawker Siddeley, so it was particularly fitting that it was Hawker Siddeley which made this hugely significant and unique award to him. The model and its plinth weigh around 1.3 kilos and is approximately 17 cms x 21 cms.
Tommy Sopwith was both an accomplished pilot and founder of the Sopwith Aviation Company at Brooklands in June 1912 at the age of 24, which went on to design and manufacture the Sopwith Camel, among others, a truly classic aircraft of WWI. Tommy Sopwith lived to be 101 and was involved in both Aviation, Motor Cycling and Motoring. These unique items represent a tangible link with one of our greatest aviation pioneers.
The items along with a motoring trophy presented to his son, will go under the hammer on Wednesday 8th July 2020.