Antique Arms and Armour Auction 6th January 2021
08/01/2021 | Matthew Tredwen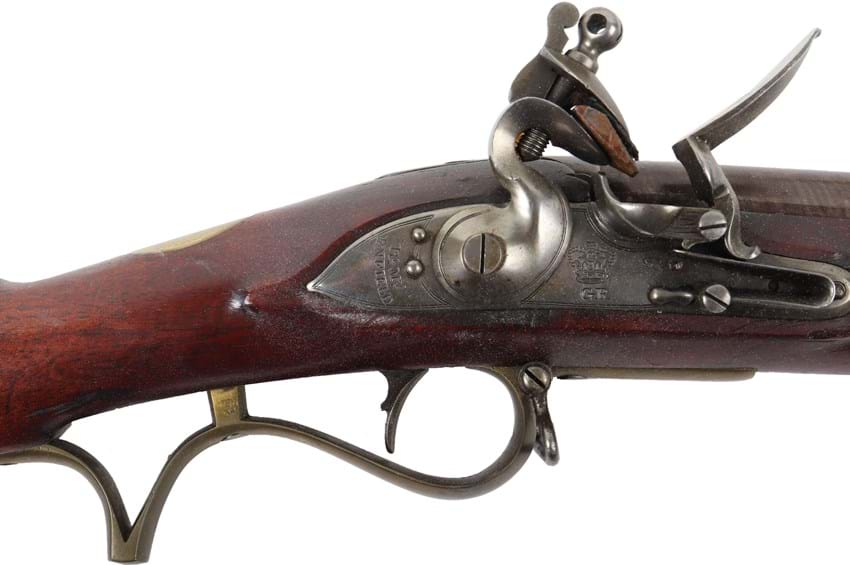 We was delighted to kick 2021 off with a very fine auction of Antique Arms & Armour, consisting of 325 lots. The auction began with a selection of Japanese and Oriental weapons, including a number of Japanese swords (Katanas). Lot 1 was Japanese Court Sword Ito-Maki No Tachi, which hammered at mid estimate of £2,200, this was followed by interest in a number of the other Japanese swords all selling either above or near to top estimate. Lot 5 was also a fine Japanese Sword Katana which was accompanied by the original bring back paperwork from the British Soldier who was presented the sword in 1945, this caused a lot of interest on the day with the eventual hammer price realising £1,450 against a pre-sale estimate of £600 - £800. 
The auction continued with Eastern Arms & Armour, Ethnographical and Armour. These sections again saw some interesting items attract interest with both UK and international clients, many choosing to bid through the C&T live bidding service and also on the-saleroom.com
Swords & Dirks section of the auction started off with Lot 105, Composite English Civil War Period Cavalry Officers Backsword, this sword attracted a lot of interest pre-sale, with many condition reports being requested by bidders, when the lot came up the item attracted bids both online, absentee commission and via the internet bidding platforms, after 22 bids the lot finally sold to an online bidder for £2,000.
Weapons originating from Scotland are always very popular when offered at auction. This was certainly true in this auction with Lot 120 Fine Quality Silver Mounted Scottish Dagger Skean Dhu and Lot 121 Scarce Victorian 1828 Pattern Officers Silver Plated Broadsword of the Cameronians (Scottish Rifles) attracting interest and resulting in hammer prices of £660 and £1,500 respectively.
This auction comprised a number of Antique Guns from the collection of John F Bunney, this caused a lot of pre-auction interest. Many of these guns had not been offered on the market for over 40 years, it included a good selection of both flintlock pistols, boxlock pistols, cannon barrel pistols and revolvers. John had a keen interest in Colt revolvers and this auction comprised of a good selection of these, all attracting much interest from specialist collectors and dealers, resulting in some impressive final hammer prices. A good selection of muskets, sporting guns and rifles were also offered in the auction. 
The two stars of the auction however were Lots 152 and 276 achieving hammer prices of £6,000 and £7,200. Lot 152 was an interesting and rare Imperial Russian officers sword dated 1847, the sword remained in very good overall condition with a nice etched spine, this sword attracted much attention from both bidders in the UK and those in Russia, after much bidding battle from both the telephone and online bidding platforms, the sword eventually sold to a telephone bidder from Europe, the sword attracted a staggering 81 bids before the auction hammer finally fell. The second of these two lots was one of the most famous military rifles of the British Army, the Baker Rifle, made famous by the television programme "Sharpe" as it was the infamous rifle used by the rifleman and sharpshooters during the Napoleonic War. This was a superb example and as such attracted a lot of bidders both online and all three telephone lines were taken up by eager bidders, all wanting to acquire this iconic item, the lot finally sold to a internet bidder from the UK.
C&T Auctioneers will be holding another specialist Antique Arms & Armour auction scheduled for the 14th April 2021. If you have something or even an entire collection you would like to enter into this auction then please get in touch with our specialist.