C&T Auctioneers hold two specialist Doll, Dolls House, Teddy Bear and Juvenalia auctions a year in May and November always offering a wide range of pieces catering for all types of collector.  Leigh Gotch the department specialist is always available to advise clients and provide current auction valuations on single pieces or entire collections, our sales are always very well attended and with our international database of active clients are constantly achieving high market prices.
From the first Teddy Bears created by Steiff of Germany in 1902 bears have remained the best loved of all soft toys.  The popularity of the Teddy Bear was soon realized by other toy manufacturers and before the First World War other makers such as Bing, Farnell and the Ideal Novelty Toy Co in America where producing and exporting Teddy Bears worldwide, the popularity continued after the war and the market place was joined by makers such as Hermann, Schuco and Helvetic in Germany, Dean's Rag Book, Chad Valley, Merrythought and Chiltern in England and other makes such as Pintel and Fadap in France and Knickerbocker in America all remain popular with collectors today.
In 2018 C&T where proud to auction the contents of The Petersfield Teddy Bear Museum, Britain's first Bear museum, the sale created worldwide interested, offering vintage and antique bears by all the world's major manufactures, other highlights offered by C&T include an original Teddy puppet (one of three made) from BBC Children's television show 'Andy Pandy which sold for £3,200.
Good quality and early Teddy Bears and Soft Toys such Steiff toy animals, cartoon and comic strip character such as Bonzo, Dismal Desmond, original Disney Mickey Mouse soft toys and early soft toy animals are always sought after by todays collectors.  
Read more »
Rare Steiff mohair Roly Poly Teddy Bear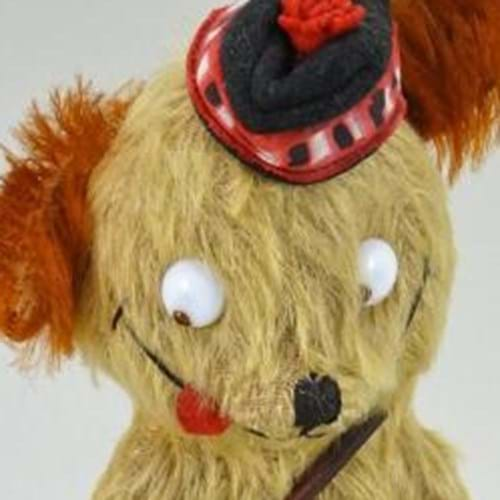 Chiltern Einco Teddy Bear in Scottish outfit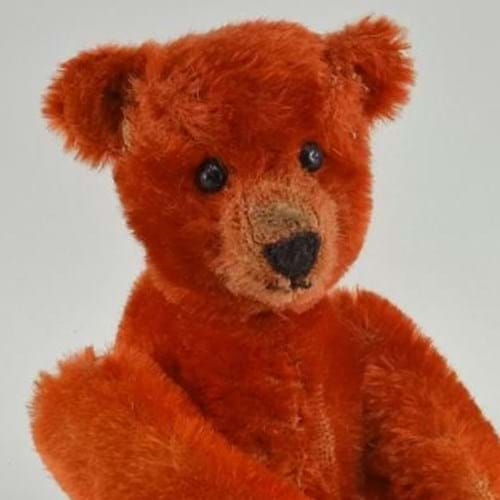 A rare early red mohair Teddy bear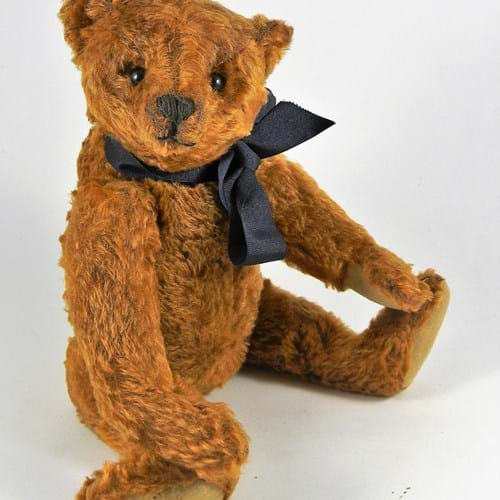 Steiff centre seam cinnamon Teddy Bear, 1908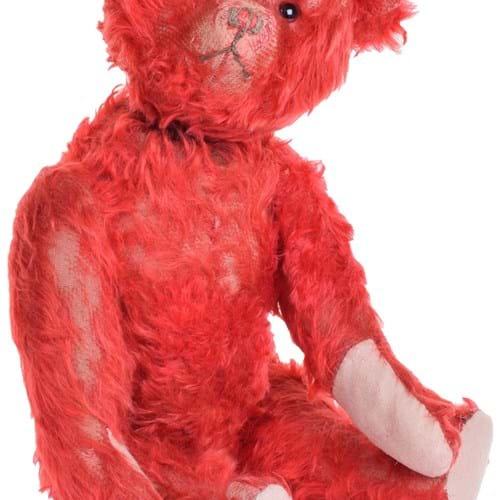 Rare red mohair Schuco Yes/No Teddy Bear, 1920s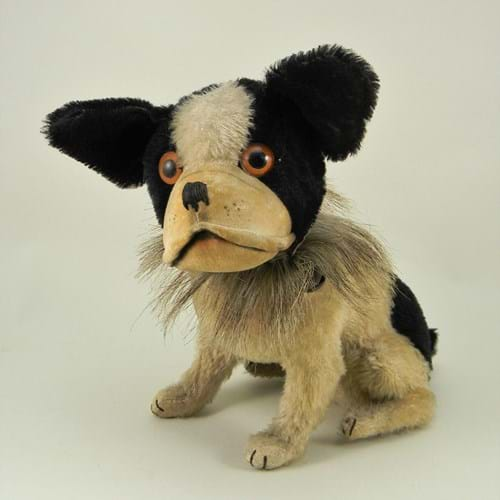 Steiff Bully Bulldog soft toy, circa 1930
Chad Valley Bonzo soft toy, circa 1930