In 1966 Palitoy released a new range of toys, Action Man was born, a close relative of G.I. Joe which was manufactured by Hasbro in America. The original Action Man range consisted of what become known amongst collectors as "Painted Head" dolls. These were dressed as a basic Action soldier, Action pilot, and Action sailor, it was not long before this initially small range developed though and in less than three years the number of outfits and accessories available had grown considerably. The doll itself saw a few changes until Palitoy ended production in 1984, first was the introduction of" flock" hair in 1970, later in 1973 gripping hands and finally 1977 saw "Eagle Eye" dolls.
Action Man are more sought after the rarer the uniform and the better the condition and if possible boxed, but excellent loose items do well at auction. If you have a collection of Action Man/GI Joe or just one item, you wish to get valued then do not hesitate to contact us.
Read more »
Request a valuation
From a single item to a private collection, our knowledgeable team will be on hand to guide you through the selling process. Please start the short valuation form below.  


Action man-Two Original Action Man Figures boxed
Action man -Quantity of Action Man and Accessories
Action Man - Palitoy Construction Engineer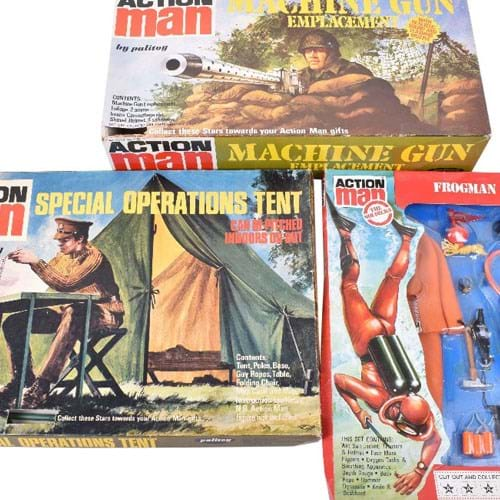 Action Man Carded Outfit and Accessories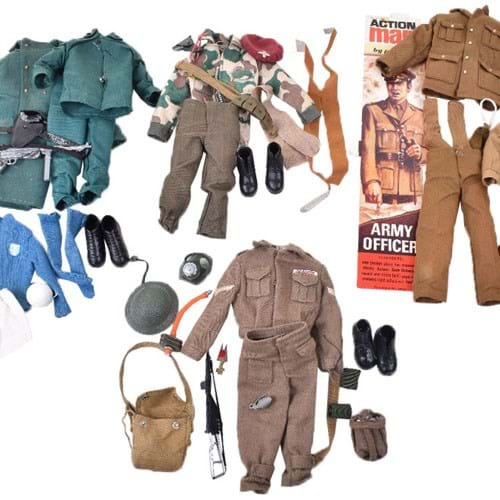 Original Action Man Dolls uniforms and accessories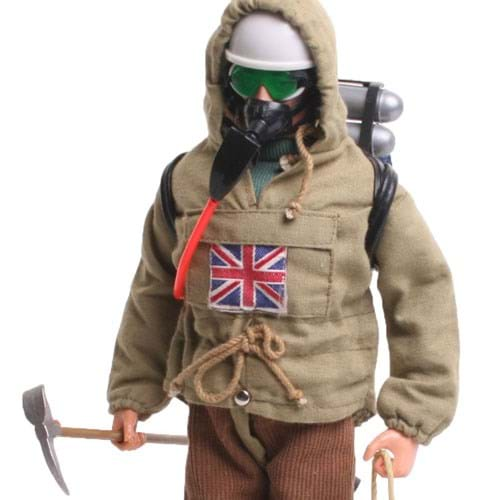 Action man - Palitoy Mountaineer