The collecting of Military Uniforms and clothing are very popular when offered at auction. Items such as trousers are very sought after as often these were worn in civilian use so to find them in good condition is very rare to find.
Uniforms that are attributed or part of larger groups can command high prices when they are offered at auction.
C&T Auctioneers and Valuers Ltd have a large customer base looking for interesting and rare uniform items.
We offer uniforms from the early Victorian period up until the end of WW2. We only offer items of a later period if they come in with larger collections or are of historical interest.
As with all collecting genres condition is very important, this is seriously important when collecting military uniforms.
Read more »
Crimean War Period Imperial Russian Tunic
WW2 American Air Force A2 Flight Jacket
WW1 Other Ranks 02 Pattern Service Dress Tunic
WW2 Polish "Walking Out" Battle Dress Blouse
Royal Jersey Light Infantry Militia Officers Tunic
WW1 Rank Uniform 7th Battalion Royal West Kent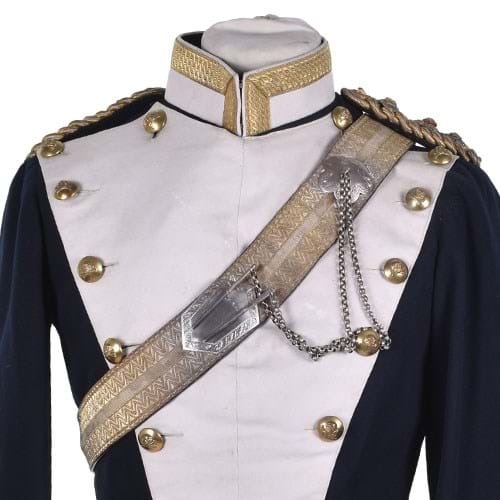 Victorian 17th Lancers Officers Full Dress Uniform
WW1 British 1902 Pattern Tunic RAMC 17th Division
Scarce WW2 British Full Battle Assault Jerkin
WW2 Uniform 11th Hussars 7th Armoured Division
Royal Naval Air Service Officers Waist Belt Clasp,