The Fantastic Stationary Live Steam Engine Collection of The Late Roy Edward Marsh
04/09/2023 | Leigh Gotch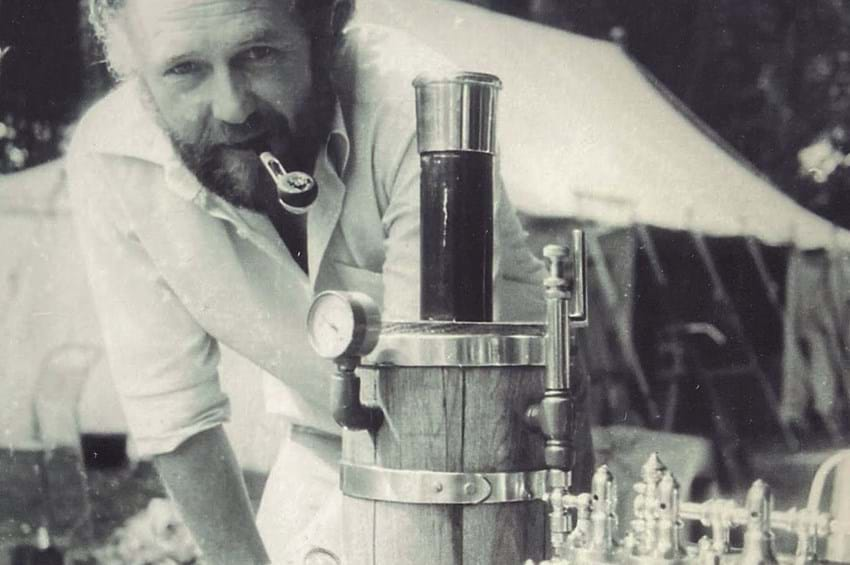 Coming up in our Vintage & Collectible Toys auction that will span two days, is a very special consignment. On day two of this sale, C&T are pleased to be able to offer the late Roy Edward Marsh's Live Steam Engine Collection! Roy Edward Marsh began collecting/restoring and exhibiting engines in the early 1970s.
Roy came from a long line of engineers. His father was the engineer in charge of the pumping station in Friston Forest during and after WW2, and his Uncle Stan was an engineer at Paxmans. Roy himself was an engineer/fitter for Eastbourne Water Company for the majority of his working life until his retirement. 
Roy's love of steam engines really began when he was left a triple expansion steam engine used to power steam ships by his Uncle Stan. This model is now on loan to the Brede Steam Engine Society and will shortly be on show next to a full-size version at the Water Heritage Centre at Brede. From this point on, Roy collected and restored all manner of engines; his daughter fondly remembers that 'if I ever asked Mum 'where's Dad?', the answer was always 'in his shed with his engines'.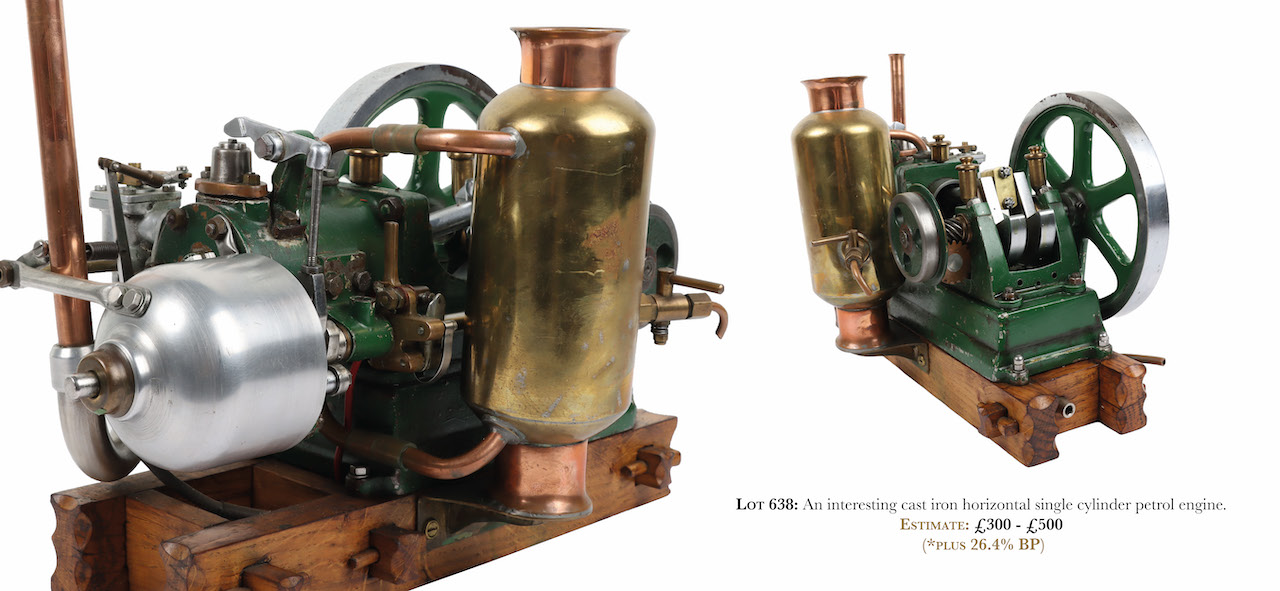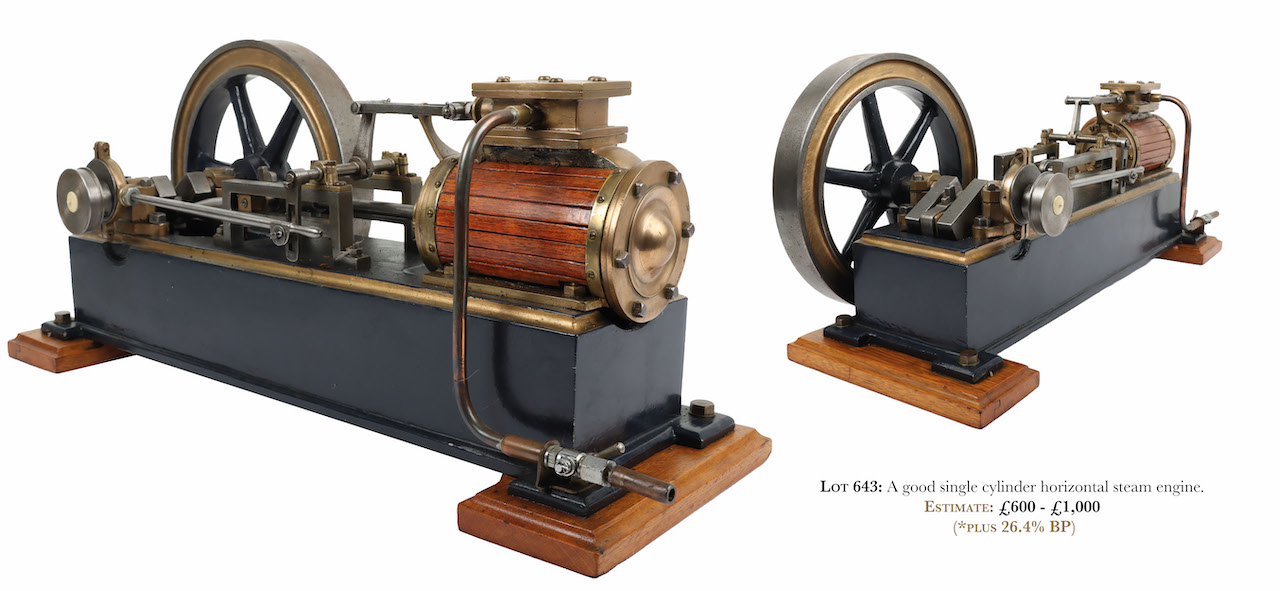 Roy was a familiar face at many stationary engine rallies and county fairs; the family would spend most weekends throughout the spring and summer attending shows at Laughton, Hellingly Festival of Transport, Ardingly South of England Show, The Dorset Steam Fair and Rudgwick Country Show, to name but a few. It was at these that he would exhibit his engines as a member of 2 clubs, the S.E.A.M's (Stationary Engine and Associated Machinery) and The Weald Power Club.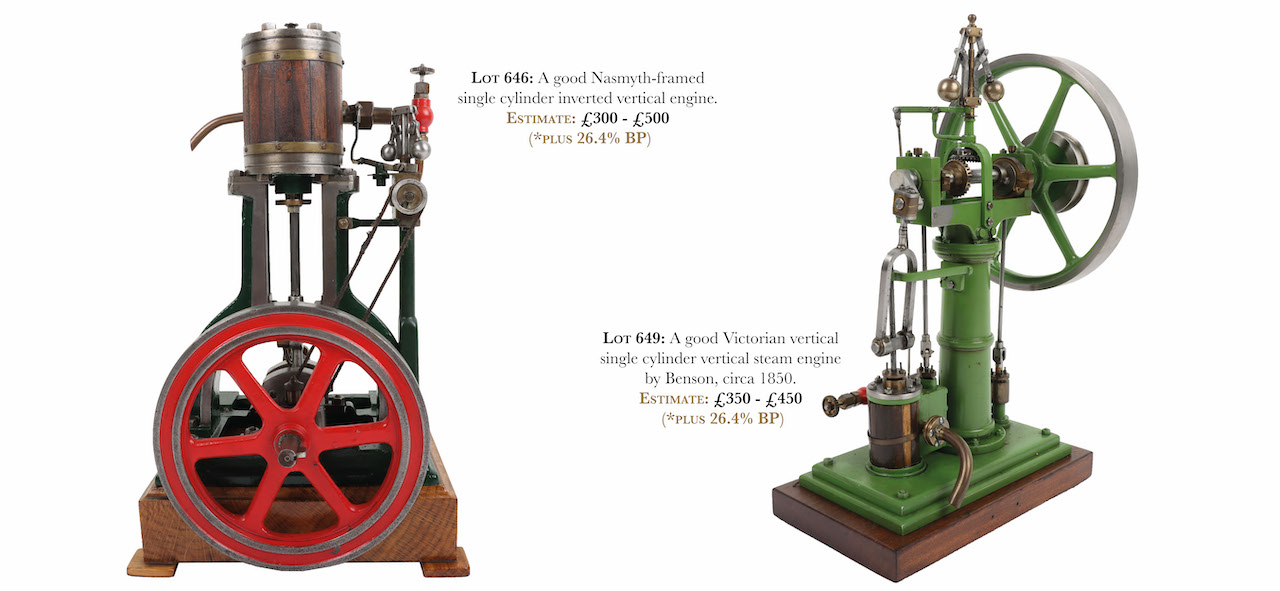 Roy never lost his love of engines and stayed in contact with many of his fellow engine enthusiasts, even when he was no longer able to exhibit.
This online auction featuring Roy Edward Marsh's wonderful Live Steam collection will take place on Wednesday 13th & Thursday 14th September 2023, from 10:30am! You can view the full collection in the auction catalogue here: