RETURNS OF THE JEDI I bought 93 Star Wars figures for 99p each in the 1980s – now they're worth up to £900 each
05/01/2022 | Glen Chapman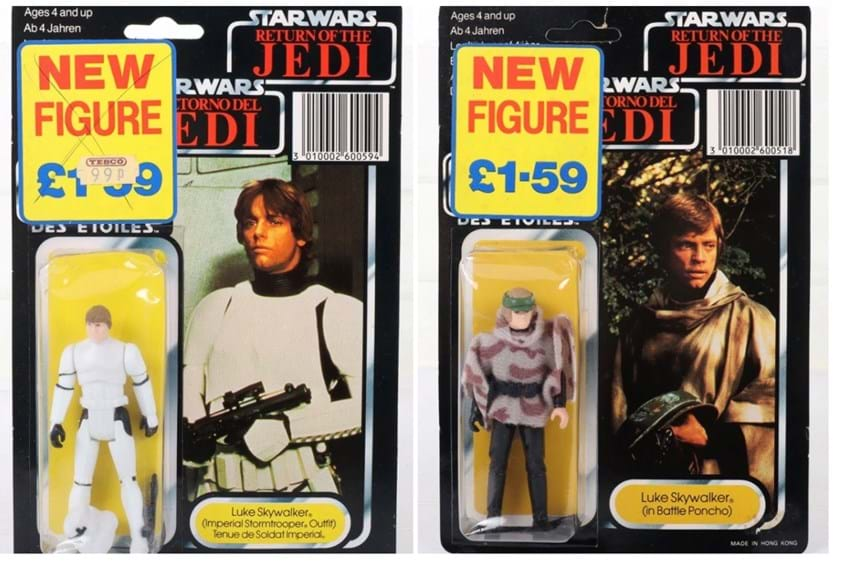 STAR Wars toys which were hunted out of a bargain bin for 99p each are set to sell for thousands of pounds.
A canny collector snapped up 93 of the plastic figures at a Tesco in the 1980s.
Originally priced at £1.59, they were marked down for a quick sale.
The buyer, now in his 70s, kept them sealed in the original packaging and they are now tipped to sell at auction for anywhere between £150 and £900 each.
The rarest, a Yak-Face figure from 1983 film Return of the Jedi, has already attracted a pre-sale bid of £600 and could make £900.
A figure of Luke Skywalker dressed as an Imperial Stormtrooper from Star Wars that still has its "Tesco 99p" offer price label is estimated to go for £400.
And a Han Solo frozen in carbonite figure has a pre-sale estimate of £300.
Many of the items are unpunched which means they were not placed on shelf hangers in the supermarket and went straight into the bargain bin.
They lead a collection of vintage film and TV show toys from the 1980s — including James Bond, Ghostbusters and Doctor Who items — going under the hammer at C&T Auctioneers in Ashford, Kent, on January 6.