Remembering D-Day, The 79th Anniversary
02/06/2023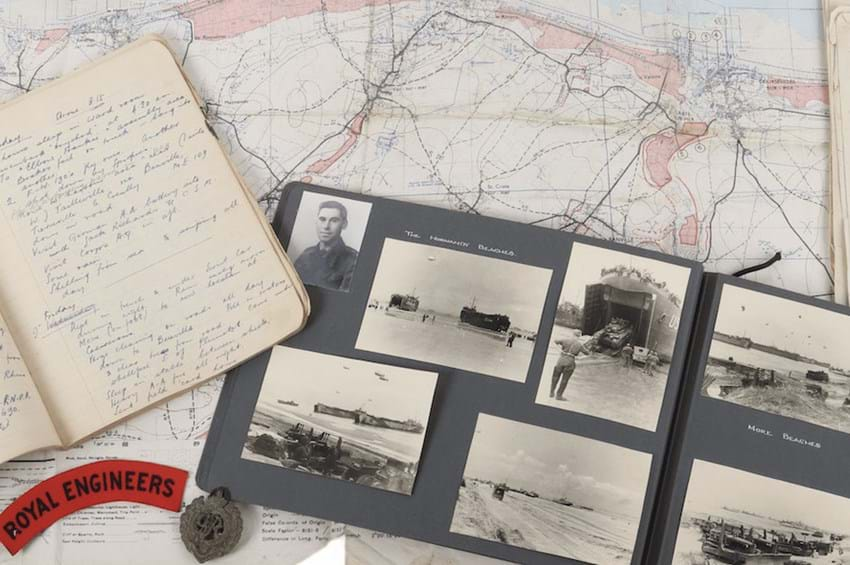 June 6th 2023 marks the 79th Anniversary of D-Day. Codenamed 'Operation Overlord', the D-Day landings in 1944 marked the start of the allied liberation of Europe. This allied invasion of Normandy was the largest amphibious invasion in history. D-Day was the beginning of an attack which lasted 11 months, taking the allied forces all the way to Berlin and facilitating the end of World War II.
Today, we remember those who were a part of this great moment in history and take a look back at the interesting lots relating to D-Day that we've previously offered at auction.
D-Day Related Lots Consigned To C&T:
Lot 179
Three Original D-Day maps; ST.PIERRE-DU-MONT; Omaha Beach defences showing Charlie, Dog and Easy sectors and the well known Pointe du hoc (hoe) and the surrounding defences; DEAUVILLE; East of Caen showing Beach Defences. ISIGNY; Area inland between Utah and Omaha beaches, all numbered and dated 19 May 1944. Drawn up just two weeks before the momentous operation, these maps gave the military commanders the most contemporary reports of the state of the five Normandy beaches.
Lot 179 in our Ephemera, Books & Photographs auction in 2016, hammered at £2,200. View the full lot listing.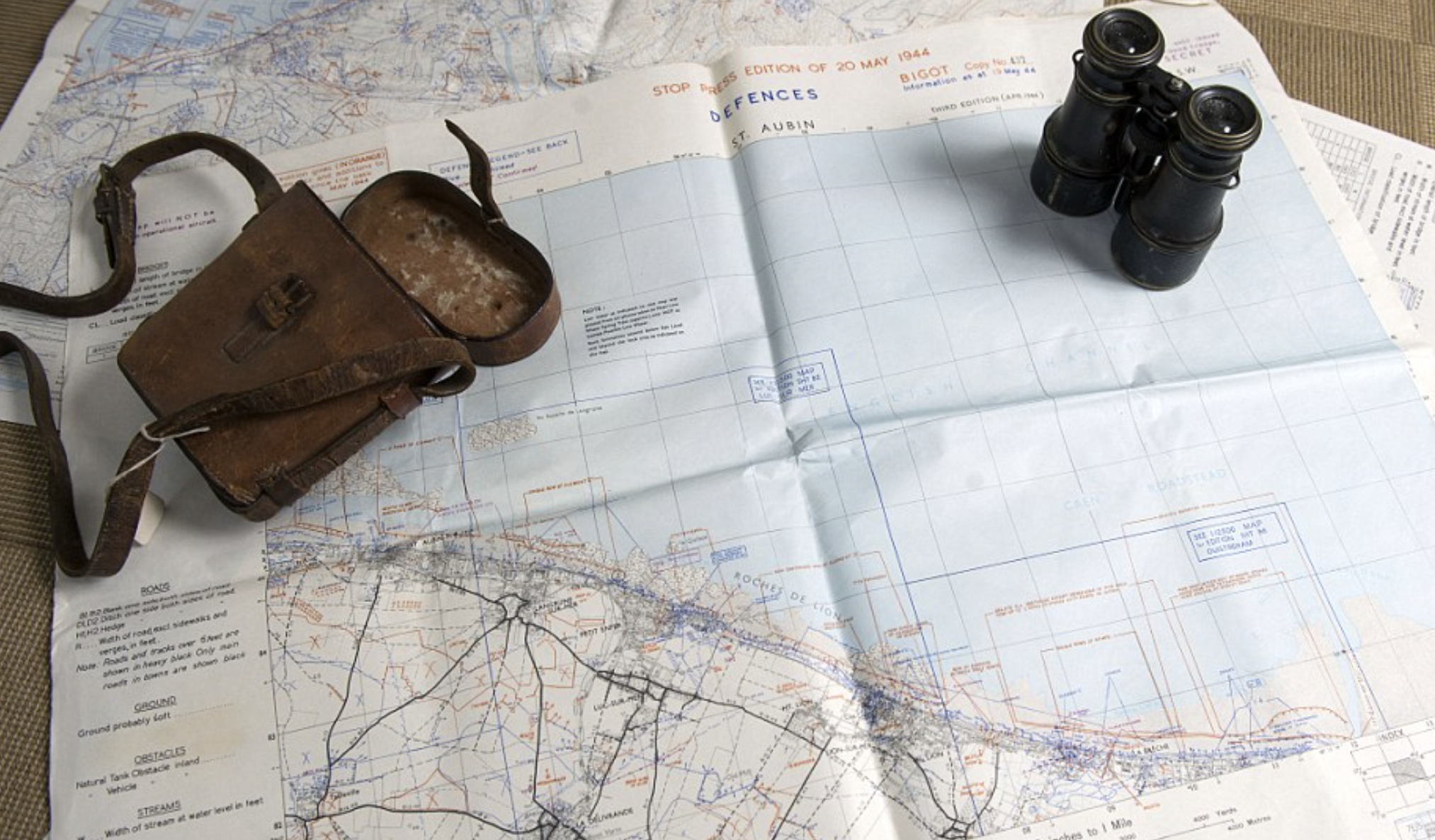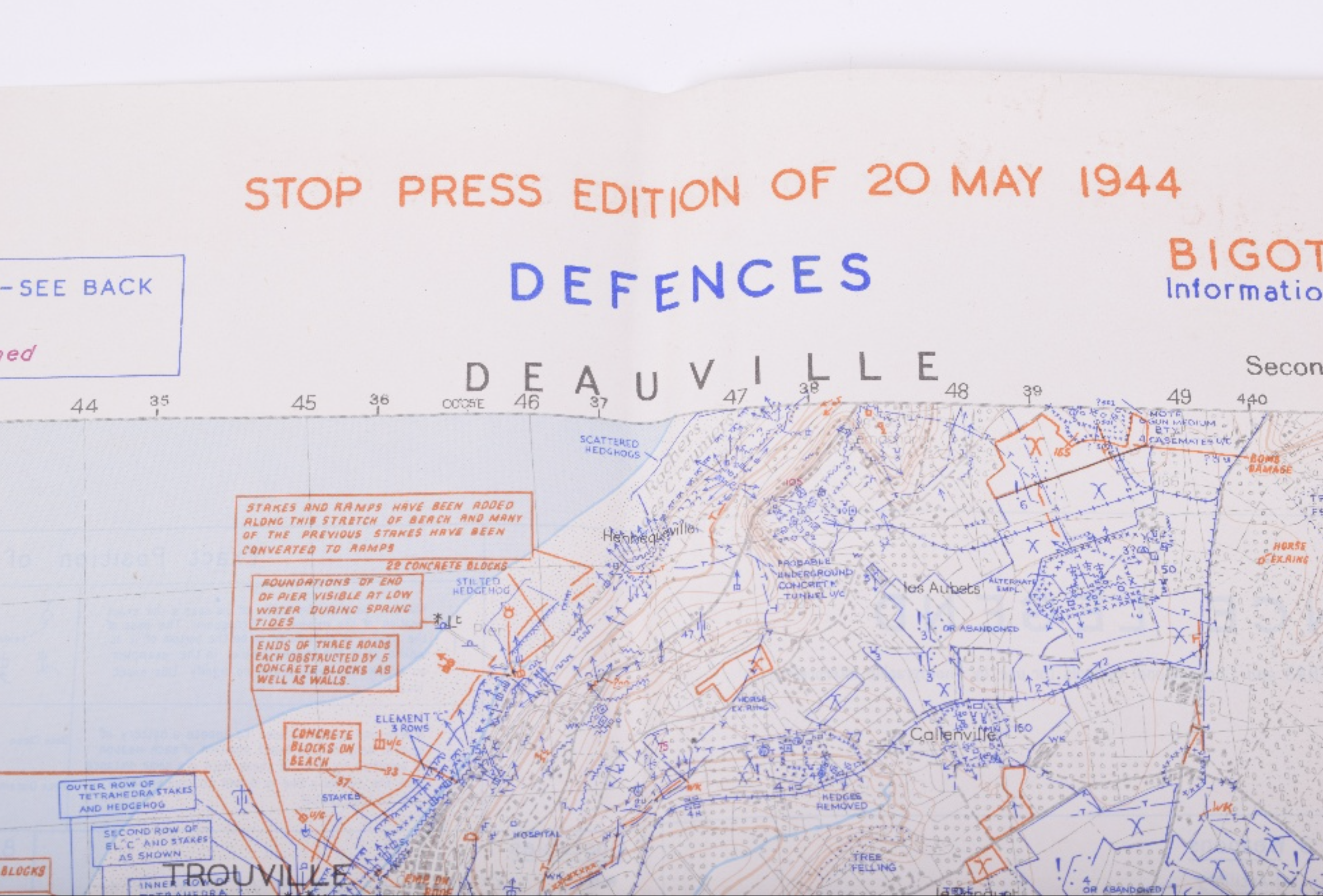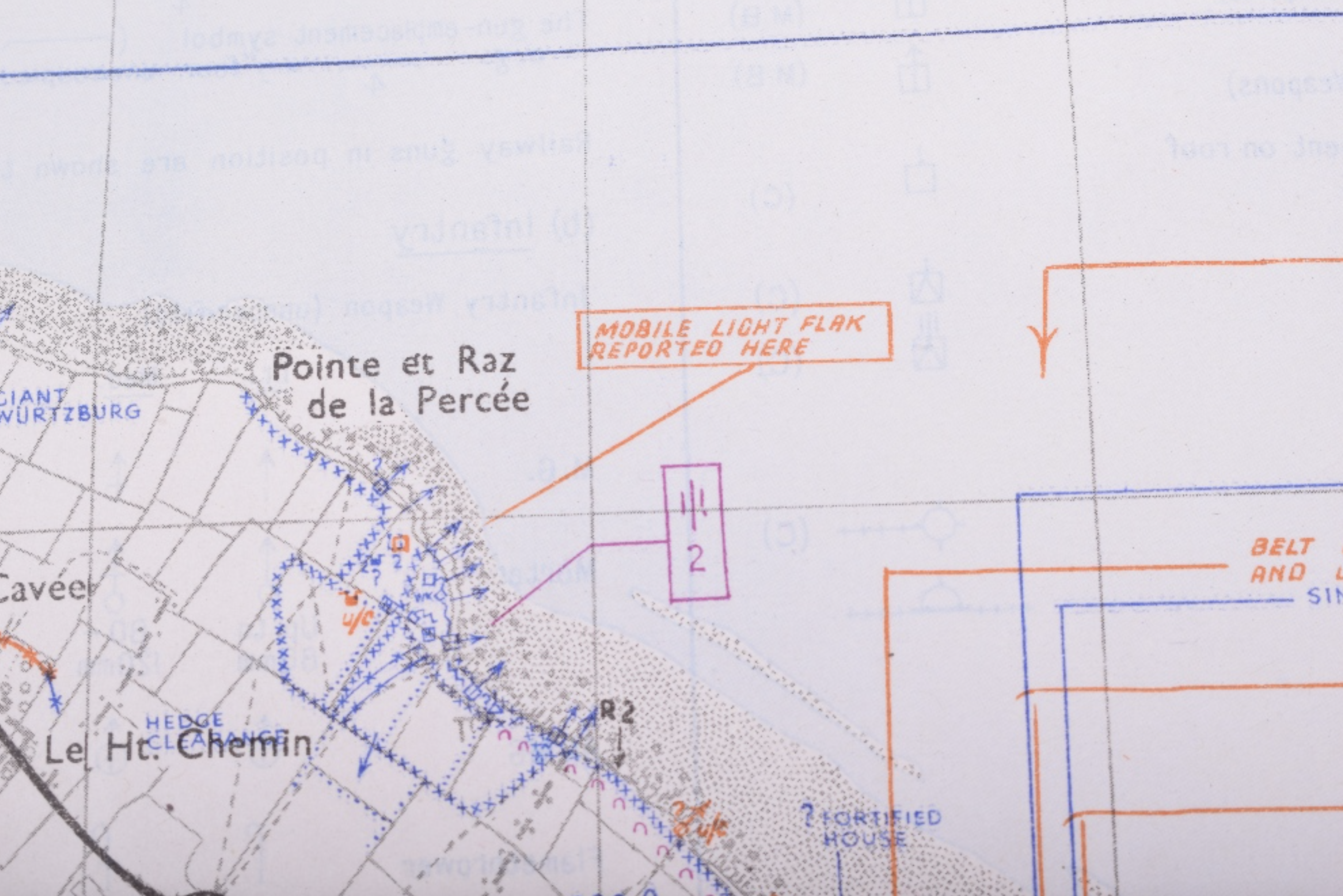 Lot 109
Highly Important and Extremely Comprehensive D-Day Archive of Ephemera and Photographs to Lieutenant Stephen C. Malenoir - Vickers (MC, MID.), Lieut Malenoir-Vickers was an Engineer Officer responsible for clearing mines and paths across Juno Beach at Courcelles, with his Armoured bulldozers, and he landed on D-Day. The collection includes Restricted "Defence Overprint" maps of the Beach area, his Diary for 1944, "War Diary" from June 44 to May 45, Personal Photograph Album with original D-Day photographs and others through France and Belgium etc. We consider it almost unique to find Maps, a Diary, Photographs, War Diary, documents and contemporary letter, all for the same Officer for one of the most important wartime events in the 20th Century, namely D-Day. Of particular interest is a full page handwritten letter Dated June 17th 1944 to his parents describing D-Day.
Lot 109 in our Military Books, Ephemera & Photographs auction​ in 2020, hammered at £6,200. View the full lot listing.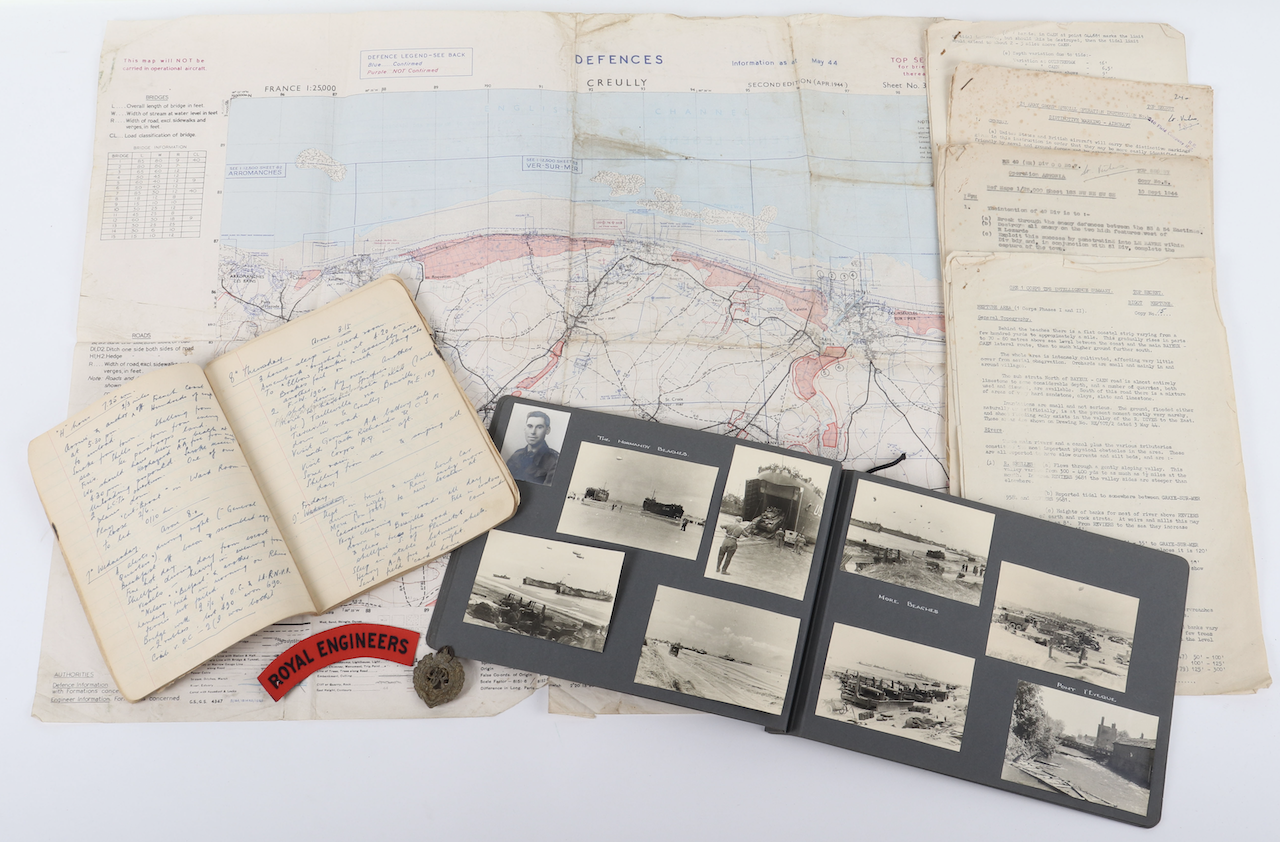 Lot 181 
Written in pencil, this interesting BBC message on Naval Message headed paper from the start of the D-Day landings was sold in our last Coins, Watches & Jewellery auction of 2022 (which also included some antiques & ephemera). The text reads, 'BBC News 1300. Early this morning allied troops were landed on the coast of Normandy Beach. Landings were still going on at midday. Airborne troops have been landed behind enemy's front line. Commanders report everything going to plan. 4000 ships and smaller vessels have already crossed the channel. 4000 aircraft are covering land sea operations. Destructive fire from shore batteries has been quelled. 7 June 1944'.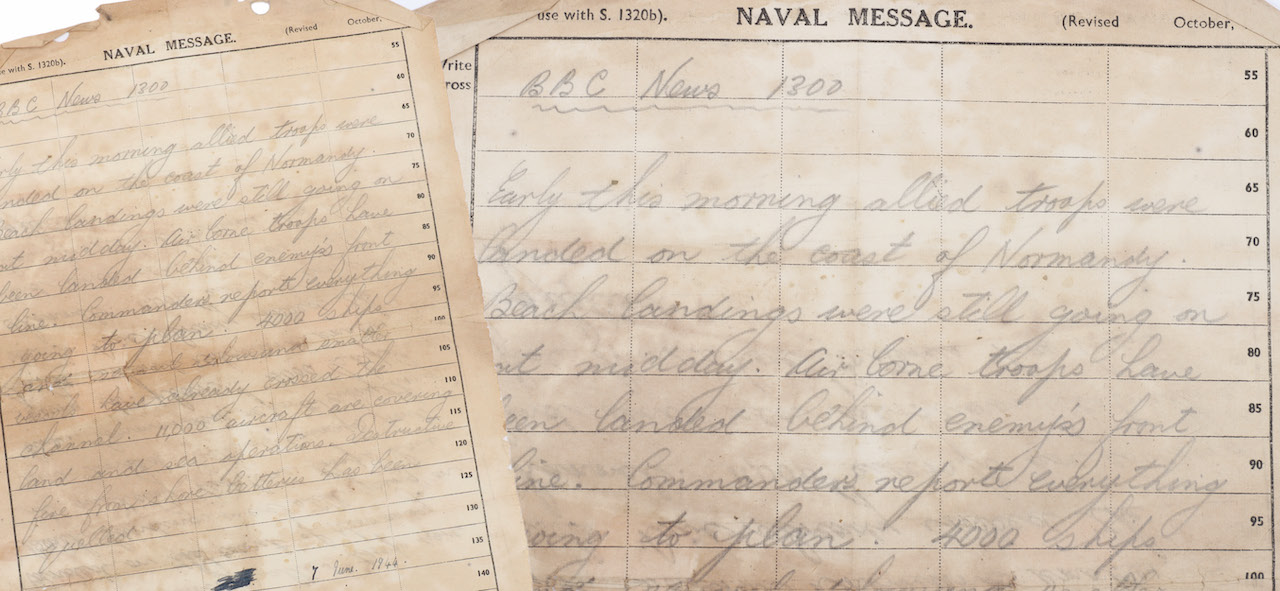 Items from historical events are always very popular with both private collectors and institutions. If you've any ephemera or military items from an historical event of notoriety and you'd like to know its value or perhaps consign it to us for auction, why not get in touch? Fill out an online valuation request or contact our office!