Our Specialist's Auction Introduction: Fine Militaria 19th & 20th July 2023
13/07/2023 | Matthew Tredwen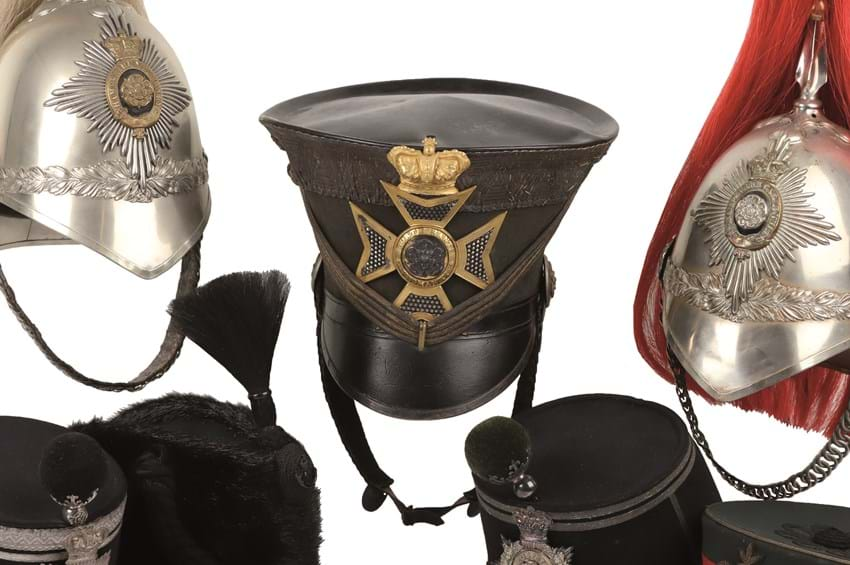 At C&T we are very fortunate to be offered a lot of material from private collections for our auctions and, as you will see, the lots in this auction are no exception.
It is with regret that we are able to offer items from the late Rod Flood's collection of badges and militaria of the Hampshire regiment. I say with regret, because Rod was a good personal friend and encouraged me hugely when we first formed C&T Auctioneers and Valuers back in 2013. Rod was almost as passionate about his Hampshire Regiment collection as he was about his beloved Southampton Football Club. Over the years Rod bought some of the very best items relating to the regiment, and it is with a mixture of sadness and pride that we are able to offer part of this collection within the sale.
Within this auction you will notice a large amount of WW1 items. These have mostly all come from the collection of Gordon Anderson; a Territorial Officer in the British army who saw active service in Afghanistan. Gordon was a proud Scot and passionate collector of WW1 German militaria, and sadly passed away suddenly last year. A regular client of ours, Gordon both bought and sold with us, so you may notice some items amongst his collection have appeared in prior auctions.
( Lot 482 , Lot 404 , Lot 719 )
For those customers interested in items from WW2 Germany, we have items from both the Colin Kluth collection listed in this auction alongside items from another large medal and paperwork collection (which will be sold over two or three militaria sales). The collection is mainly made up of Wehrpass and Soldbuchs of the German armed forces featuring some very interesting examples. With much of the collection having been bought from private sources in Germany, many items have not been offered before on the auction market! Following our last auction, we were contacted by a gentleman whose father collected both German and American aviation. It has been a pleasure to look through, research, and catalogue this collection, which will being going under the hammer in the last section of this auction on day two. For me, one of the notable highlights from this aviation collection is an original early Battle of Britain type Luftwaffe Schwimmweste (Mae West), which are not easy to find. Other highlights include various attributed Luftwaffe award badges, an American B-17 Bomber Distinguished Flying Cross medal group, and a British made '50' missions cap. ( Lot 1153, Lot 1135, Lot 1131 )
The final collection that I'll mention is that of Ron Cranston, who contacted us wanting to sell his collection of Fairbairn Sykes (F.S) Commando knives. These classic knives from WW2 and the post-war years have a cult following with collectors, and are always keenly contested when offered at auction. Although not a huge collection, it is certainly a case of quality over quantity, with some really nice examples being offered. Due to the over-subscription of consignments for this auction, we've decided to pull out nearly 200 lots which will now be offered in a timed format auction on the C&T website. This auction will begin 21st July and will end on Sunday 30th July 2023.
We're pleased to have begun preparing the next Fine Militaria auction, set to take place on the 11th and 12th of October 2023, and have already been consigned a number of items and collections. If you are thinking of consigning items to this or any other future auction, we would advise you to contact us as soon as possible to avoid disappointment.
I hope you enjoy this auction and are able to add an item or two to your collection!
Matthew Tredwen (Director)